If you shop in Iceland regularly then you may have spotted some new American inspired ready meals. Kerry foods recently launched nine meals under "The Shack" brand.
The range features five main dishes and four 'easy eats'. The mains include: The Ultimate Burger, Chicken & Buffalo Sauce Waffle, Smoky House Beef Burrito, and Smoky House Pulled Chicken Burrito, all with an rsp of £2.50.
The 'easy eats' are Mac & Jack Smokehouse BBQ Pork Wedges ,Chilli Beef Wedges and Penne, Pepperoni & Chicken Melt, which have an rsp of £2.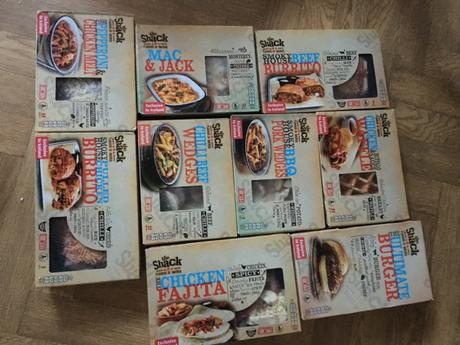 All the ready meals are sold exclusively in Iceland stores only.
A big box of the meals arrived at our door about two weeks ago. We are not overly big on ready meals as I prefer to cook rather than microwave for my children but it was nice to try something different. As the meals are all American inspired this means they are quite filling and a few of them have that spicy kick to them.
My favourite overall two have to be the chicken fajita and the chicken and buffalo sauce waffle which combines a sweet waffle with savoury chicken and slightly spicy sauce. A strange combination but it works.

Ryan opted to try the pepperoni and chicken melt. This is a pasta dish with lots of chunky chicken pieces and a lot of spice. This one is hot hot hot! I was very surprised that he ate most of it as normally he refuses anything spicy.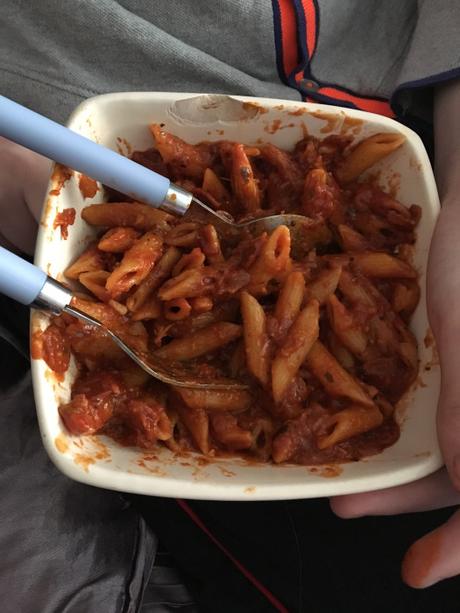 Jordanna went straight for the chicken burrito which is rather chunky and filling with rice, chicken and other bits inside and it comes with the sauce pots too. She didn't manage it all but gave it a good go.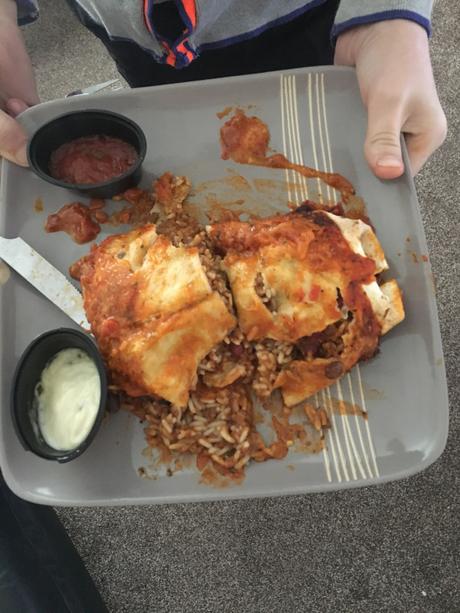 She also had the Ultimate burger another night. It's a thick beef burger with bacon, cheese and sauce on top that you put together yourself.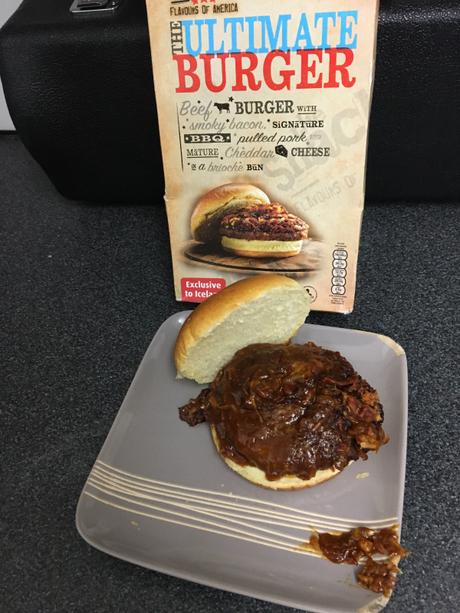 We still have a few meals left in the freezer which I'm sure will be gone soon. They do taste good compared to many other ready meal brands. Lots of flavour and spice and certainly enough for one adult meal.
Buy at Iceland stores only.