After years of development, Amazon is finally close to revealing its first batch of smartphones.
Amazon's upcoming flagship phone looks much like any other touchscreen phone on the market. Obviously this device will come with Amazon products and services.
But the company has spent years creating a unique user experience that may cause people to flock to its device, a custom 3D interface unlike anything we have seen before on a smartphone.

The new Amazon phone includes a total of six cameras. The device houses an additional four front-facing cameras that work with other sensors to facilitate the software's 3D effects. These four cameras, which are situated in each of the four corners on the face of the phone, are low-power infrared cameras.
The result is a 3D experience without the need for 3D glasses or a parallax barrier in front the LCD panel. There are several areas of the phone's software that utilize Amazon's glasses-free 3D effects.
Right from the start on the lock screen, Amazon's new phone will include several special wallpapers with perspectives that shift as the user tilts the phone from side to side as well as up and down.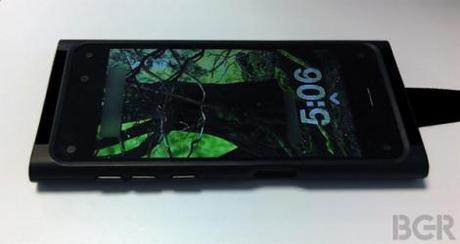 Moving past the wallpapers, Amazon's 3D effect will also apply to application icons and other core elements of the user interface. Several main apps will be compatible as well; for example, we're told that moving the phone while using the maps application will change the view of various objects on the screen.
The device's extra cameras are used to track the position of the user's face and eyes in relation to the phone's display. This allows Amazon's software to make constant adjustments to the positioning of on-screen elements, altering the perspective of visuals on the screen.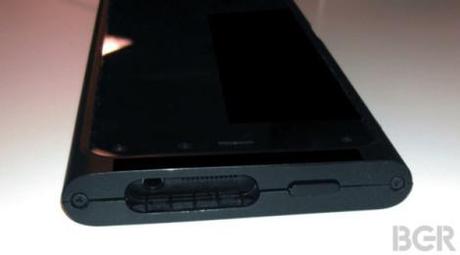 Amazon's first smartphone is one of at least two handsets the company is currently working on. The second will be an entry-level device that will feature lower-end specs and a very competitive retail price.
The device set to debut in the coming months will be the higher-end model that has been in development at Amazon for several years.
According to details from multiple sources, Amazon's first phone will be powered by a Qualcomm Snapdragon processor, and it will also include 2GB of RAM and a 13 megapixel camera. It will run a heavily customized version of Google's Android operating system similar to the version that powers Amazon's tablets.
Phone's display size will be 4.7 inches. The handset also have 720p HD resolution.
It's not clear exactly what Amazon plans to call its first phone.
N.
Via: BGR