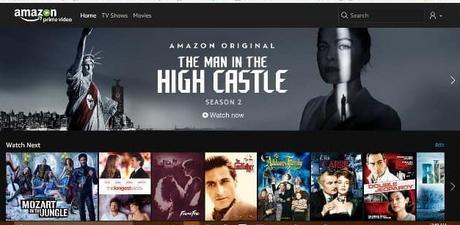 Ever since Amazon Prime launched in India, I had been waiting for Prime Video to arrive too. Prime Video gives Amazon Prime users an access to high quality videos for free. These include movies and television shows and also Amazon Originals like Mozart in the Jungle and Man in the High Castle.
I had decided to wait till Prime Video's arrival before joining Prime. Even when Prime Video arrived, I hesitated a little because I was not sure of the content I would get on it. I've been through several other video streaming services and found that they are mostly full of B and C Grade stuff. Of course, Netflix is now present in India too. But it feels too expensive to me and I have heard that the content available on Netflix in India is not as extensive as Netflix in US. I feared same might be the case with Prime Video. It is, actually. And so I hesitated.
But I finally did jump on to Prime Video. And intend to stay with it.
Here's what Amazon Prime Video offers:
Affordability:
Prime Video is a free service that comes with Amazon Prime membership. And that costs just Rs. 499 for a year, as an introductory offer. When this introductory offer gets over, it will cost about a thousand rupees for a year. Compare that to Netflix which costs minimum Rs. 500 per month in India. And as we are actually subscribing to Amazon Prime, we get its benefits like free one-day delivery (in select cities & eligible items) and early access to Prime deals. The free movies and Shows are an additional benefit of the Prime membership.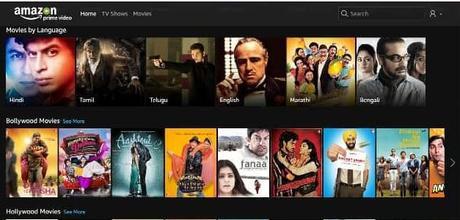 User Interface:
The user interface is clean and simple. You get clear categorization of movies and shows of various genres and languages. While browsing through the videos, you can easily add them to your Watch List. This reduces the need of browsing later. You can always go to your Watch List and watch the video you had shortlisted. What I like best about the interface is that when you hover your mouse over a video cover, it pulls out a hover card showing IMDb rating, description of the video, its duration and age suitability. All this information is present in the Prime Video apps too. The apps also allow users to download the videos which can later be accessed from the Download in the menu bar.
Content:
Content is king. For a video streaming website, it certainly is. Amazon Prime Video has movies and TV Shows of all popular genres in Hindi, English, Tamil, Telugu, Marathi and Bengali languages in India. The content store as yet is not as extensive as one would wish. But it's not miserly either. For example, I didn't find in it popular shows like Game of Thrones or Sherlock. But it does have Elementary, Vampire Diaries and Dexter. As for movies, I found in it all the three parts of Godfather! For many, just that would be enough to justify the price. There are plenty of Hindi movies too including Sultan, Sarabjit, Fan, Dil Dhadakne Do etc.
In short, unless you are habitual of binge watching every day, there's plenty of high quality content on Amazon Prime Video to keep you entertained.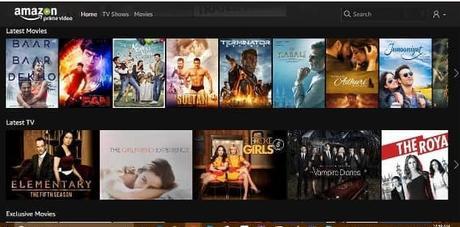 Speed:
The video takes some moments to load, but nothing that will make you impatient. Once the video starts playing, I haven't yet experienced getting it interrupted due to buffering in between. Every time I have watched, the video has played smoothly. At least, there was no such problem while using Wi-Fi. I have not tried it using mobile network.
However, if you want to download the video to your phone (this facility is not available on computer yet) then it is a bit time consuming. The app gives you options to download at various qualities. These are Best, Better, Good and Data Saver. I downloaded a movie choosing Good quality. It took 45 minutes to download. Next, I downloaded another movie using the Data Saver option, it too took almost 40 minutes. That felt slow to me as I've experienced much faster download speed in the app called VMate (check my review of VMate)
Amazon Prime Video Review:
Overall, I think Amazon Prime Video is a pretty good service and I'm happy that it is finally available in India. I'm totally against downloading pirated content. Amazon videos give me a chance to watch high-quality content safely and affordably. Prime Video is a well designed service offering great entertainment. I just hope newer and more popular content will be added to it as time goes. It will be great if Amazon allows users to download and save movies on computers too. And of course, faster download speed will also be very welcome. No complaints with its streaming speed though.
If you haven't tried Amazon Prime Video yet, then you can do so by getting Amazon Prime Membership. The first month is free! And if you don't like it, you can cancel the membership. You can view Prime Videos on computers and also on smartphones and tablets by downloading Prime Video apps. Currently, you can't cast the videos from phones to bigger screens.