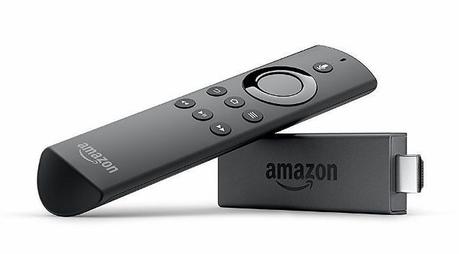 Amazon Fire TV Stick was launched in India only in April 2017. I was recently talking about it with my friend and realized that many people in India still don't know what it is and what it does. So, let's see what it is and what makes it so much fun.
What is Amazon Fire TV Stick?
In simplest terms, it is a media streaming device which converts your non-smart HD (or HD ready) TV to Smart TV. It connects to the television's HDMI port like the HD set-top boxes. It streams the content over the WiFi. Amazon recommends the availability of WiFi with at least 4mbps speed.
When you set it up, you can install apps like Amazon Prime Video, Netflix, Hotstar etc. on it from Amazon app store. It is as easy as installing apps on a smartphone. Several apps require paid subscription for premium content. But there is lot of apps with free content as well like Voot, YouTube. Just as in a smartphone, activate the app and start watching the content you like.
So, now that we know what the Amazon Fire stick does, here is what makes it so much fun:
Features of Amazon Fire TV Stick
Watch content any time:
The Fire TV Stick gives you the convenience of watching what you want, when you have time to watch it. You don't have to adjust your day's schedule for your favourite TV show. You can watch the content on Fire TV Stick whenever you are free. You can pause and resume watching as often as you want. Plus, you can watch as much as you want. You are not limited to watching one episode in a day. You can binge watch episode after episode or movie after move, if you so desire.
if you have the same apps on phone, the content syncs:
The Fire TV Stick uses apps, just like a smartphone. If you have the same app using the same account on your smartphone, the content you watch on the Fire Stick will be synced on the smartphone too. For example, if you are watching a movie on Hotstar and have to go away from home, you can continue watching it on your phone.
Connect Fire TV Stick with Bluetooth Headsets:
The Amazon Fire TV Stick has bluetooth capability. So you can connect bluetooth headsets with it. That proves very convenient if you want to binge watch the TV at night. You can watch the TV as long as you want without disturbing anyone with its sound.
Portable, can carry anywhere:
The Fire TV Stick is a very portable device. While travelling, you can easily carry it along with you. Wherever you are, you just need to connect the TV stick to an HD TV and start watching your favourite content from the entertainment apps you use.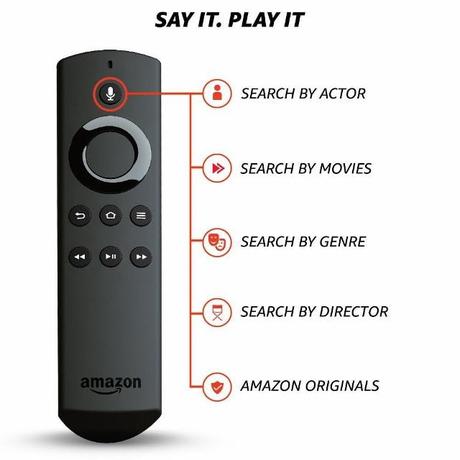 Voice remote:
The latest Fire TV Stick that is available in India comes with a voice remote. You can simply speak to it what you want to watch and it will find the content for you. Of course, you have to be specific and use the correct name of the show or the movie. You also need to speak clearly. In my experience, the voice recognition of the remote is fairly accurate while searching English content, not so much for Hindi content.
Mobile Remote:
By downloading an app on your smartphone, you can turn your phone into Fire Stick's remote too. Controlling the TV using your phone feels cool. It also becomes very convenient when you have to type to search out a movie or a show. The onscreen keyboard of the Fire Stick is not the quickest.
Screen mirroring:
You can cast your phone or laptop's screen on the bigger screen of your TV. This doesn't always work perfectly and causes lags and hang-up, especially while using older and low-specification smartphone or laptop. But when it does work, it can be a handy feature.
Great sound:
Apps like Amazon Prime Video, Netflix etc. serve high quality content with great picture and sound quality. The Fire Stick supports Dolby Audio, 5.1 surround sound, 2ch stereo, and HDMI audio pass-through up to 7.1. When you connect it with good quality speakers like a Sound Bar, it can deliver an awesome audio experience.
Lovely screen savers:
When the Fire Stick is idle for a few minute, it starts showing wallpapers. And those are awesome wallpapers! Bright, high-definition landscapes that are delight to look at.
Games:
Yes, you can play games on it too using gaming apps. You can also connect game controllers using the Fire TV Stick's bluetooth feature. But I am not a gamer. I never tried any game on my Fire TV stick. So I can't say much about that.
Online content streaming services are gaining quick popularity in India. These services like Netflix, Amazon Prime Video don't just offer popular TV shows and movies, several of them offer high-quality original content as well. You can watch all this content on your phone or computer. But shows like Vampire Diaries, Game of Thrones are so much more awesome on the bigger, HD display of the TV.

I have been using the Fire TV Stick since past some months and I love it. It is easy to use and adds so much convenience to TV watching. If you already have a Smart TV, you don't need it. But if you have a non-smart HDTV, you can use Amazon Fire TV Stick to make it smart.
Check it out on Amazon