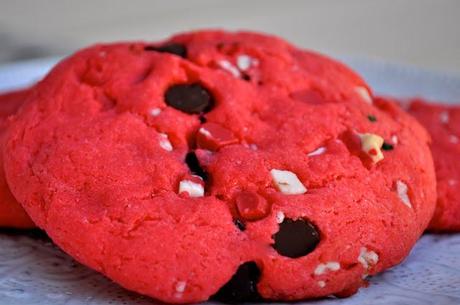 Let's face it:
Some of us aren't Betty Crocker's. That's ok.
Some of us are, but just get super lazy.
Maybe you just don't have a lot of time.
I created these cookies for you. They come from a cake mix and could not be more simplistic.
These would be great for taking to work or sending with you kids to school if you're short on time.
Or if you just want an amazing batch of cookies.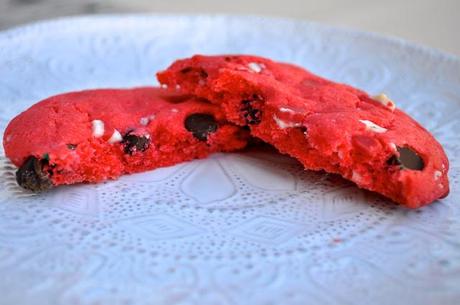 These are both peppermint and chocolate.
They are also funfetti.
Oh.My.Lord.
I had Andes peppermint crunch from the holidays. That is what the white chunks are. The dark spots are chocolate chips.
You can also use regular Andes chips which will be brown and then use white chocolate chips.
Same color scheme.
Just as delicious, I'm sure.
Peppermint Chocolate Love Cookies
12-18 large cookies
Ingredients
1 box funfetti cake mix or white/yellow cake mix
2 large eggs
1/3 cup oil
1/2 cup semisweet chocolate chips (or white chocolate chips)
1/2 cup Andes Peppermint crunch (or Andes chips)
Red food coloring
Instructions
1// Preheat the oven to 375 degrees. Line a baking pan with parchment paper.
2// In a large bowl, combine cake mix, eggs, and oil. If using funfetti, you can sift out some of the sprinkles if you don't want colored dots in your cookies. Once the batter is smooth, add in red food coloring to your liking.
3// Fold in the Andes chips and chocolate chips.
4// Scoop out 1 1/2 tablespoon balls of dough and place on parchment paper.
5// Using a flat surface (I used the bottom of a mason jar), flatten cookies to 1/4" thickness.
6// Bake 7-8 minutes, or until cookies are crisp around the edges.
7// Remove cookies from the oven and cool. While the cookies are still warm, transfer to an airtight container. This will keep your cookies ooey gooey for days to come!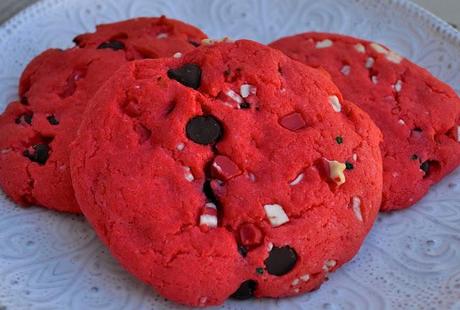 "I love life. I love being happy. I could sit and watch the ocean go by all day long..."
Check out more from Robin's awesome life: