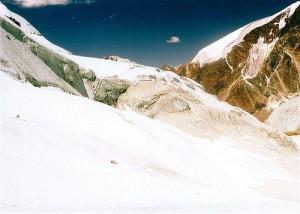 Anup Gosh via flickr
All adventurists who wish to taste the real thrill of the mountains must opt for a trekking expedition in the Indian Himalayas. Listed below are some amazing Himalayan treks that are tailor-made for thrill seekers.
 
Kalindikhal Trek
Owing to the presence of holy shrines, Garhwal is better known as the 'Dev Bhumi'. Various adventurous treks of Garhwal are commenced from holy destinations, and so does the Kalindikhal Trek. The expedition starts from the Gangotri Valley and reaches a maximum altitude of 5968 meters.
During the journey, travelers are greeted with mesmerizing natural sights offered by Tapovan – a base camp of various peaks like Shivling, Kedardome and Bhagirathi group, Vasuki Tal, Kalindikhal Pass, Arwa Tal and Mana Village. Further, the last destination of this expedition is the Badrinath Valley (an abode of Lord Vishnu). After reaching the final stop, adventurists can pay homage at the main Badrinath Temple.
 
Auden's Col Trek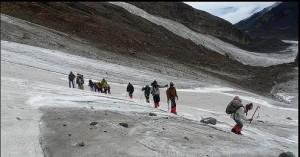 pavanskr via flickr
The highest point of the trek is 5450 meters, which is reached after witnessing various marvels of nature like the birch tree forests, picture perfect vistas of Jogin, Kedartal, Vasuki Tal, Masar Tal, Sahasra Tal and Rudragaira. Further, the fast-flowing rivers and murmuring waterfalls are some other wonders of Mother Nature that lure the adventurists. After enjoying these wonders of nature, travelers reach Kedarnath and bow their heads before Lord Shiva.
 
Green Lake Trek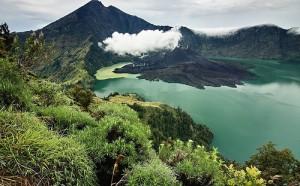 Hiking Mount Rinjani via Flickr
Further, during the journey trekkers are welcomed by a splendid variety of floral species like Blue Poppies, Rhododendrons and Primulas. While the land is bejeweled with beautiful flowers, the sky is adorned with colorful birds. Thus, the Green Lake Trek, Sikkim is nothing less than a paradise.
 
 
Pin Parvati Trek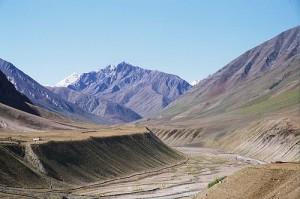 hz_amir via flickr
Furthermore, a little more excitement can be added to the trekking tour by enjoying rafting in the Spiti region. Amidst all this fun, trekkers are also given the opportunity to visit some of the famous Buddhist Gompas, and they can explore the beautiful Buddhist culture of the place.
 
 
Chadar Trek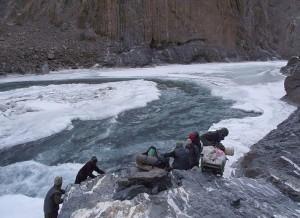 Dolkar2012… via Flickr
Along with the thrilling experience of trekking on the frozen sheet, the trail also allows travelers to visit some of the remote villages of Ladakh. These remote villages greet the visitors with their warm hospitality and rich culture. Along with adventure and frozen river trekking, Ladakh offers a beautiful memoir to treasure forever.
 
The Last Note
Adventure is truly defined by trekking within the highest mountains on the globe, the great Himalayas! Thus if you are a thrill seeker then you must visit the vicinity of these natural wonders.
Zara maintains an active travelogue and is a professional writer who especially enjoys sharing adventure travel and tourism related topics about India.