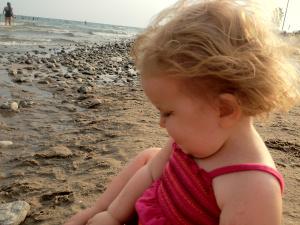 Little Miss Adorable at the Beach
Little Miss Adorable's middle name is Grace.  We couldn't have picked a better name had we known what we would face and who she would become.
Grace.  Both Hubby and I are pretty non-religious.  But we think the name is important – our path with Little Miss Adorable has been one filled with obstacles and pitfalls.  We could have not overcome them without help from the many people we meet along our way.
Since the 1970s, self-help books, psychology, and some modern expressions of Christianity have viewed this disparity in terms of grace being an innate quality within all people who must be inspired or strong enough to find it: something to achieve.

In Christian theology, grace has been defined as "the love and mercy given to us by God because God desires us to have it, not because of anything we have done to earn it",[1] "the condescension or benevolence shown by God toward the human race".[2] It is understood by Christians to be a spontaneous gift from God to man – "generous, free and totally unexpected and undeserved"[3] – that takes the form of divine favor, love and clemency.

Thank you Wikipedia.
Little Miss Adorable embodies grace as an innate quality within herself.  But she also brings it out of the many people she meets.  She truly brings out the best in people – we are moved by the kindness and generosity of so many in our journey with her.
Our lives have been touched by people from across the social strata – neighboring 'down and out' recovering methadone addicts have given us supportive shoes that their child out grew.  Countless parents in the community helped Little Miss Adorable participate in community events by being that 'extra set of arms' and a warm smile.
When Little Miss Adorable was an infant spending weeks lying in the NICU, a devoted nurse made sure her cot had a great window view and her feeding times were filled with cuddles.  We've had the Chief of Pediatrics from a major hospital take time out of her busy schedule to personally telephone our home to check on Little Miss Adorable.
We've had an amazing occupational therapist spend literally years with our family, being a constant support and helping Little Miss Adorable adjust to two different daycares and a school readiness center.  In some ways, she knew Little Miss Adorable better than we did – many of her predictions about Little Miss Adorable came true.  We recently said goodbye to her and will miss her terribly.
And of course, there have been so many people in between, generously giving their time and support to Little Miss Adorable – thank you.  Many of you lurk in the shadows, quietly supporting our family.  A special thank you to Liv, Mallory, and Sara & company.
I'm sure other folks can expand on the religious notions of grace – but I want to take a moment to say a very heartfelt thank you to all the people who have helped us on our journey.   We deeply appreciate everything you have done.
This is a moment to say thank you to all of you.  You are truly wonderful people and we could have not progressed as far as we have without you.
A gallery of a few moments of life with Little Miss Adorable follows.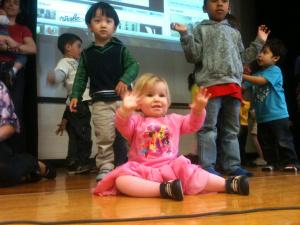 Little Miss Adorable Dancing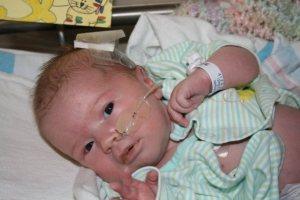 Baby Little Miss Adorable in NICU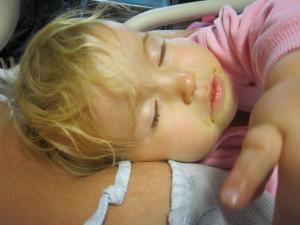 Hugs!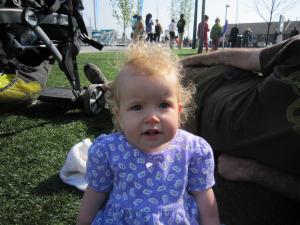 'Little' Little Miss Adorable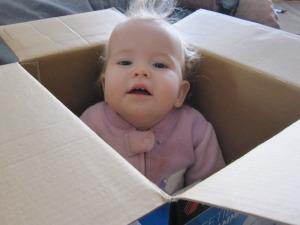 "Little" Little Miss Adorable
(circa 2010)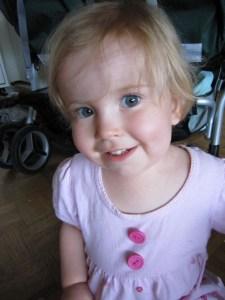 Little Miss Adorable – a grown up toddler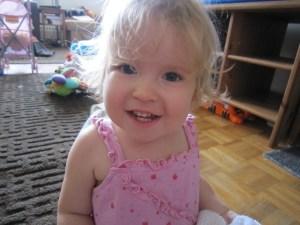 Little Miss Adorable
Not potty trained, but potty mouth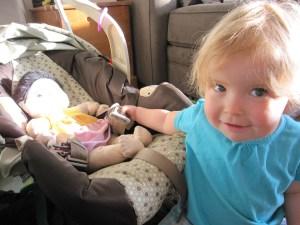 Little Miss Adorable and baby doll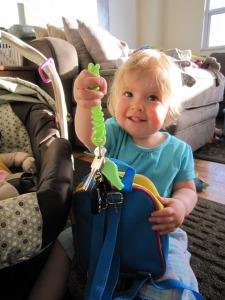 Little Miss Adorable with my car keys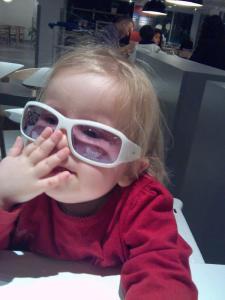 Always fashionable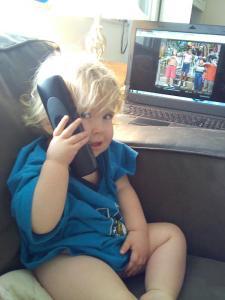 Little Miss Adorable, lounging and catching up with Cityline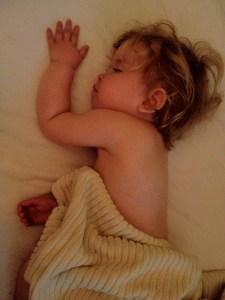 Not all Angels have Wings…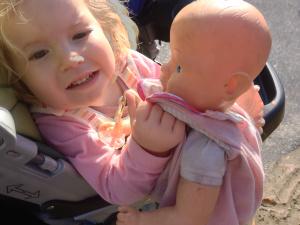 'Mommy' Little Miss Adorable, devoted caregiver to an army of baby dolls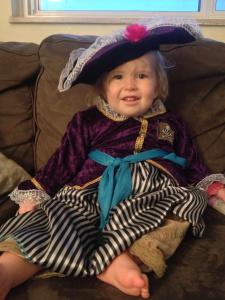 Little Miss Adorable strikes a pose in a glamourous pirate costume.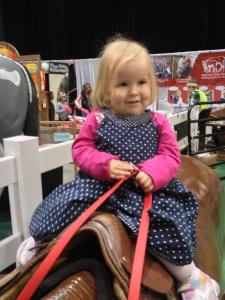 Little Miss Adorable in the saddle.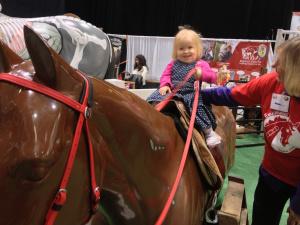 Does anyone have a pony for sale???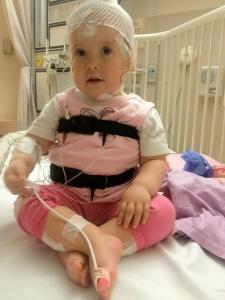 Little Miss Adorable wired for a sleep study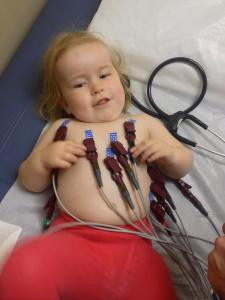 Little Miss Adorable wired for a heart check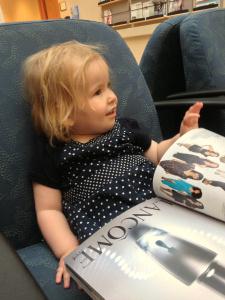 Little Miss Adorable keeping up on fashion trends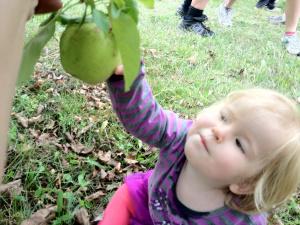 Trying hard!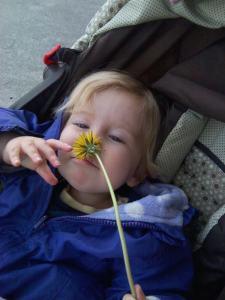 Little Miss Adorable and Dandelion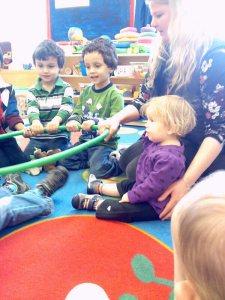 Little Miss Adorable at Readiness Centre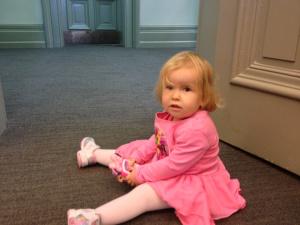 Little Miss A checking her phone just before her speaking engagement at Muncipal Council.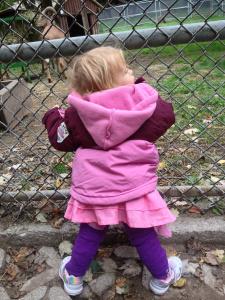 Standing up at High Park Zoo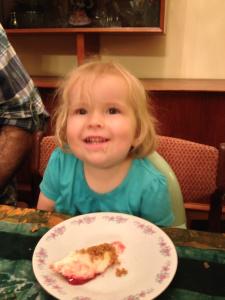 Happy 3rd birthday Little Miss A!  What a big girl!
(yes, that's cheesecake Hubby made)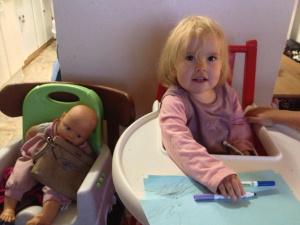 Working mommy and childcare solutions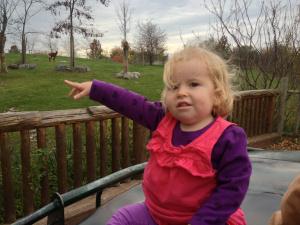 On the African savana at Metro Toronto Zoo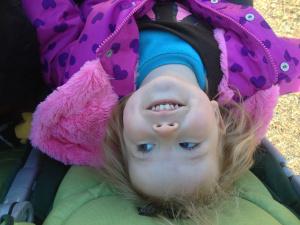 Just hanging out