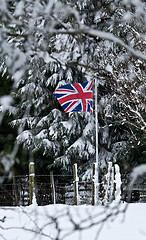 Image by ridoba (richard bates) via Flickr
375 million. This is the total number of people who approximately speak English as their first language. Quite a big number, isn't it? Well, this number is sure to increase more since lots and lots of people from all around the world are learning it. No wonder English is known as a world language. Its level of influence has really reached to a certain peak where most people from every nation is urged to learn English in a beneficial manner.
If you are currently learning or improving your English today due to a personal, educational, or travel reasons, you are cordially invited to learn it to an English language school. For sure, you will not see this investment costs for nothing. You will be guaranteed to acquire the necessary skills that you need once you are equipped with it!
English is the chosen language for international communication. That alone is beneficial for you who is not just competent in your field, but is also skilful in using this language. It can even give you options of employment over non-English speakers! That's one edge nobody can argue about.
Your knowledge in English provides you with travel opportunities, just as it allows you to be immersed in the culture and language from other countries. Travel and tourism globally is basically carrying out English as its most common language; so where ever you might want to go, you can always use your English. You are then confident and worry-free in communicating to most people because you know that you will easily be understood. Language barriers are often the dilemma that travellers are facing, but if you consider English learning, it will be bridged.
Moreover, the Internet is commonly using English language among websites. Yes, other sites are using different languages for other foreign languages' benefits, but isn't English the easiest language to be accessed? I should call it a "default language" in the Internet, and it's so easy and accessible. Do you feel the same way as well?
So what more would you want to detail? To learn English language is so beneficial. Other languages can defend their own importance of letting people learn it, but nothing beats the role of English in our lives, which compels us to learn it effectively.
If you are currently learning, good for you. If you are still planning to do so, don't just plan it; do it! You can assure that your decision will never void. Make an inquiry in our page right away.