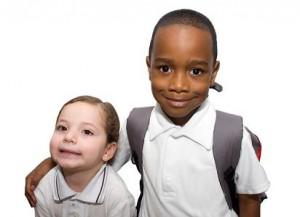 Image via sxc.hu
Language learning has always been greatly encouraged among all walks of life. From children, to youth, young adults, and even the old ones can be, and are given the privilege to learn French at language school if they want to. They ought to learn French because they know that this knowledge is beneficial on both personal and professional aspects on their lives.
But recent updates were posted in the Internet when a parent named Tony Rizzo shared his own personal experience when his 6-year old daughter materializes the effectiveness of French language learning. The post shares a mood of astonishment and it definitely serves a positive testimony of language learning made easy.
"En Francais." This was the French phrase that Rizzo quoted as he detailed how her daughter's first year of full immersion in French language taught her effectively. "She was speaking as if she were born in Paris. At least it sounds that way to me", he jokes.
Rizzo admits that he was "sceptical of the whole idea of full immersion language instruction for kids [his daughter's] age." He was even dubious of French learning to be exact. For some reason, he is not into those who denigrate the French for political stances that don't coincide with those of the United States. "I recognize that if it weren't for France, our founding fathers would probably be footnotes in Her Majesty's history books," he explained. And what's worst is that he questioned the utility of teaching children a language with little practical value to their daily lives.
But now, seeing evidently how his daughter showed excellence in taking foreign language courses like of French's makes him realize that even a 6-year old child is credible to learn such foreign language. Witnessing how simple things like singing Les Trois Petits Cochons (Three Little Pigs), writing her own story book in French language, and pretending like she was a teacher. It was momentous for someone who was sceptical. Now, he is even interested to learn foreign languages if given the opportunity.
French language is easy to learn. This young girl proves it. Would you like to prove how amazing French language is? Learn French in language school and be a person who is knowledgeable with this wonderful idiom.