I hope Nefesh bNefesh in on top of this situation...
Amare Stoudamire has applied for Israeli citizenship.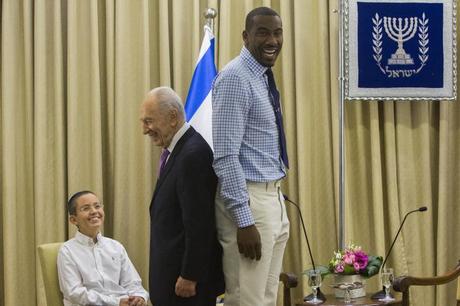 Amare, not a Jew but one who believes he has Jewish roots
, has embraced parts of Jewish culture in recent years and has become a big fan of Israel.
Stoudamire was here recently for the Maccabiah games, and during that time he applied for Israeli citizenship. Not only that, but Stoudamire also recently announced that he has become part-owner in the Hapoel Jerusalem basketball team.
Omri Casspi was the first Israeli to play basketball in the NBA. Gal Mekel is becoming the second, having recently signed a contract with the Dallas Mavericks. It looks like Amare Stoudamire might become the third Israeli to play ball in the NBA!
From the
NY Daily News
: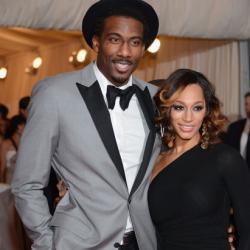 Amare already wears a black hat!
Knicks star Amar'e Stoudemire has taken one step closer to the Promised Land.
The goggle-wearing power forward with gimpy knees and supposed Hebrew roots has applied for Israeli citizenship. "He applied, and he's getting there now," Stoudemire's agent Happy Walters told New York Magazine.
Stoudemire, 30, put in the paperwork while he was in the Jewish state for the annual Maccabiah Games, where he served as the assistant coach of the Canadian basketball squad.
Those ended earlier this week, but Stoudemire has more than religious reasons for forging closer ties with Israel.
In July, Stoudemire announced he had become a part owner in the Israeli basketball club Hapoel Jerusalem. 
------------------------------------------------------
Reach thousands of readers with your ad by advertising on Life in Israel
------------------------------------------------------