There's something very special about Amara Restaurant at Trident Hotel Hyderabad. It doesn't need a single bit of effort to boast about its magnetic pull towards it. There's something magical here that attracts. At least that's what happened to me during my stay here. While check-in at the hotel, it was late evening. I was hungry after my long journey. The front desk guy told me about the various restaurants when I enquired at the time of check-in. I intended to have a quick shower, get fresh, and enjoy my dinner. While talking to the reception guy I got to know Amara lives with 3 of her siblings in Trident Hotel Hyderabad. Amara is on the ground level of the hotel. It's the largest restaurant there.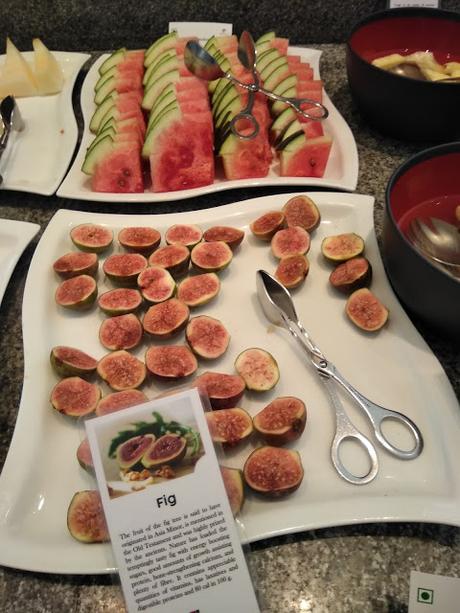 Breakfast and dinner buffets happen here every day and on a grand scale. For buffet I was told by the chef, it's a 14 days cycle. So there's a chance of having the same menu on the 15th day if you are staying that long in the hotel. Believe me, the atmosphere here compels you to stay more than your initial plan. Whether you are here for the first time or umpteenth time, it doesn't matter actually. Every Stay is promisingly going to be memorable for sure. One level below to lobby or where Amara is, The Janak, an Indian restaurant. One level about the ground level is The Tuscany, an Italian restaurant with exquisite delicacies. The third sibling of Amara is The Ninety-Six, an exclusive bar at Trident Hotel Hyderabad.
Amara Restaurant Hyderabad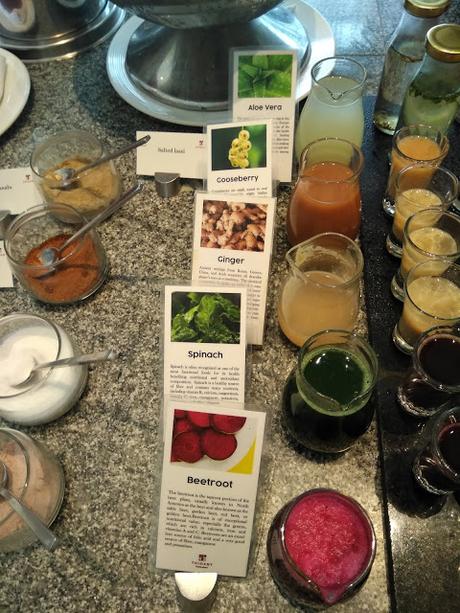 I decided to have a quick bath in the room after check-in and then go to The Amara for buffet dinner. There were two reasons for zeroing down to Amara for dinner. First, this is the main restaurant. So I wanted to experience if first. Second, I wanted to enjoy the maximum variety of the buffet rather than just ordering 2-3 dishes in ala-carte. It was good that I took that decision. It was live music going on in the restaurant at that time that I enjoyed a lot going on sync with a fabulous buffet. The huge variety was there among starters and main-course dishes. Basically, I think it was 4-4 that is four veg and four non-veg starters. I completely enjoyed prawns, fish, and veg starters. Soup of the day was fantastic.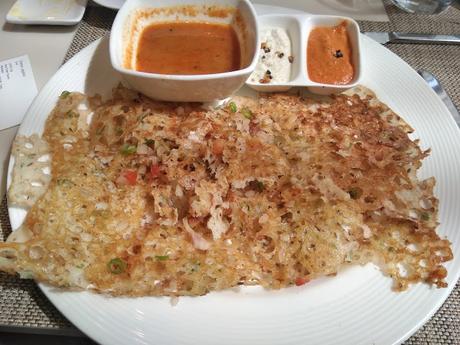 In the main course, I loved Ghar Wali Dal that was really special and actually as tasteful as well-cooked Dal we prepare at home. Parathas came from one of the live kitchen counters. Every dish in the desserts was so tempting and irresistible. I really had to control myself. After that, I had coffee in the room before going to bed. Buffet breakfast starts at 7am and goes till 10.30am. I had enough time to explore. I had a few of the healthy juices and extracts first. I had a chance to talk to one of the chefs at Trident Hotel Hyderabad, Chetan Jagdale to some insights about tasty food and his passionate drive in Trident. On his recommendation, I tried Rawa Uttapam and couldn't stop finishing every bit of it. It was too tasty to cross my limits of control quite easily.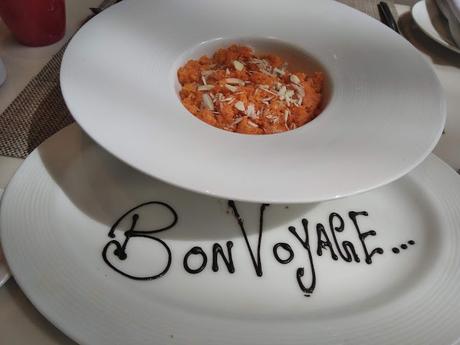 Amara Restaurant Hyderabad
Irani tea was fabulous. But how could I skip filter coffee? It was the best way to close my breakfast stint at Amara. Amara, as I said, has a distinct feature of welcoming everybody with full love and respect. That is the reason it was a house full in the night and the same scenario at breakfast. It's a grand experience at a grand place. It's an experience in itself.