When I leaned that today's theme was going to be "selfie" I thought, WTF! I don't do selfies. And I don't. But since I decided to join this bit of fun I figured I should play along.
September 28
Today's picture theme is "selfie". Retweet or reply with your own "selfie" picture!
(Tomorrow's picture theme will be "shoes".)#Photography #Photo #PhotoOfTheDay #PhotoArt #AmateurPhotography#PhonePhotography #Airplane #FirstClass #Selfie pic.twitter.com/eApmvneGKs — Daily Picture Theme (@DailyPicTheme) September 28, 2019
And so I did.
Now, there are two reasons I don't do selfies. The first reason is general principle. The second reason is that I can't, not really. That is, these days selfies are executed with smart phones. And while I've got a smart phone, I've got bare bones service, no data plan. Which means that, while I can take photos, and thus do selfies, there's no way to get them out of the phone, hence no way to use them in this game.
What to do?
Old school, that's what. 
People were doing selfies long before smart phones, My fiend Al did them all the time. So I got out my trusty DMC-ZS7 and snapped away. Since I'm shooting myself I can't really see what I'm doing. So there's no point in fiddling with composition. Just shoot blind. And since this is an exercise, why not engage the old Verfremdungseffekt with a little orange and blue? And that's what I did.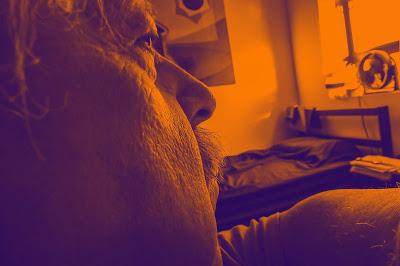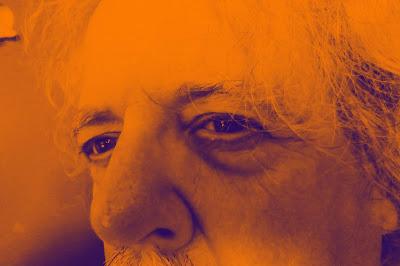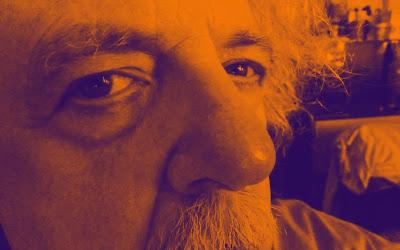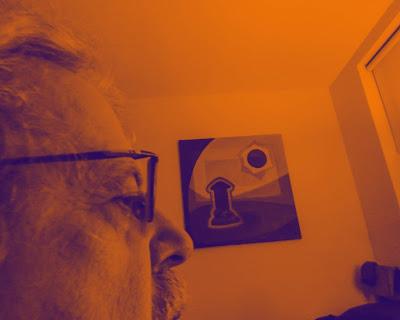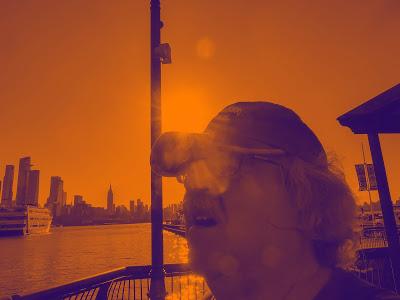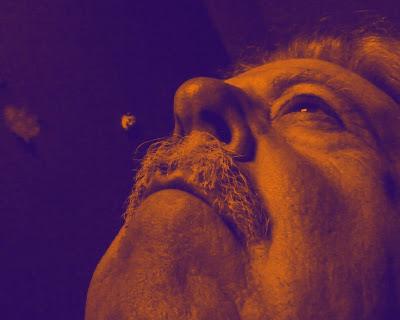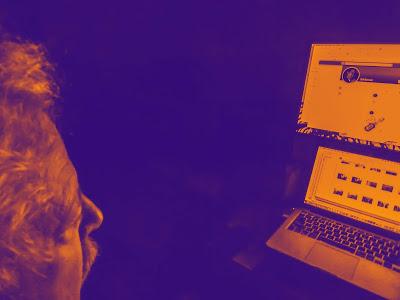 That's a bit intense, no?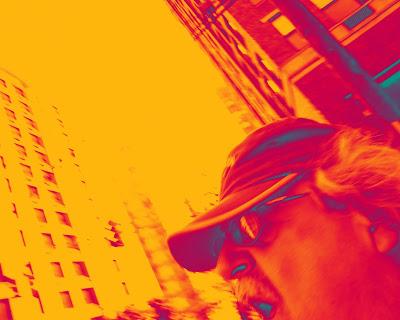 Ahhhh....