For some reason, I'm often photographed in the most seedy-looking locations.
Maybe I seek them out to hide my vanity?
How silly considering I'm walking around in public looking like this anyway.
Case #1: In a lane way, outside a most charming coffee shop toilet.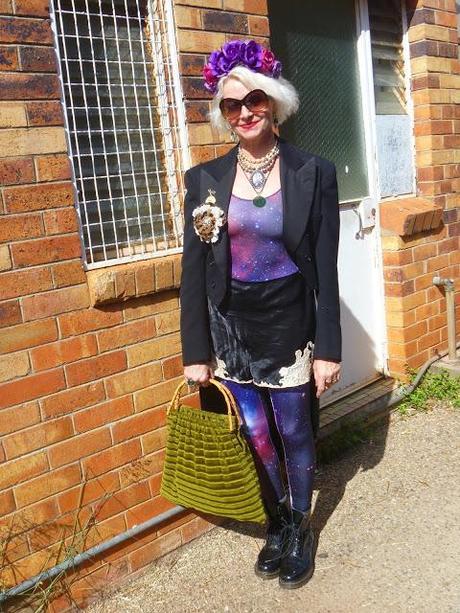 At least Mama Duck takes her ducklings to nice places, even if she does end up being snapped in disgraceful locations.
Today it was lunch with #2 Son, #3 Son and The Stylist.
Floral headband - Sassy Vamps!
1920s men's tailcoat - eBay
Johnny Cash necklace - gifted by The Phoenix
Brooches - gifted by her Holy Hotness Helga
1930s silk knickers re-fashioned into a skirt by moi - Dandelion Vintage
Catsuit - Black Milk
Sunnies, granny beads and bag - thrifted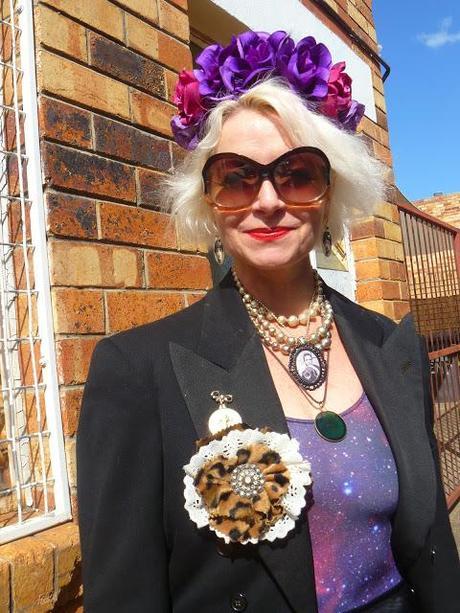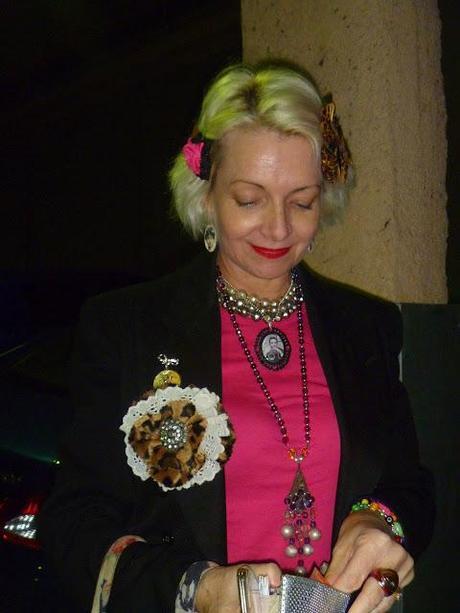 Case # 2:  Later in the day in a dark, dirty underground carpark next to cinema.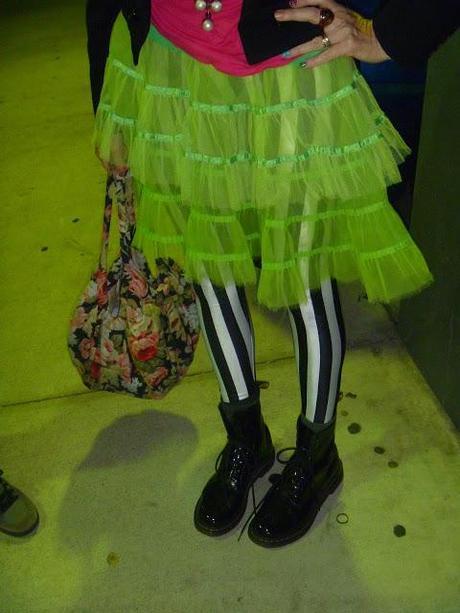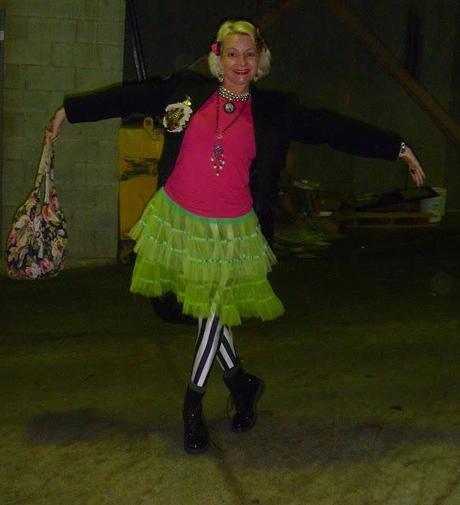 Time for a school holiday movie with the younger ducklings to see Hotel Transylvania.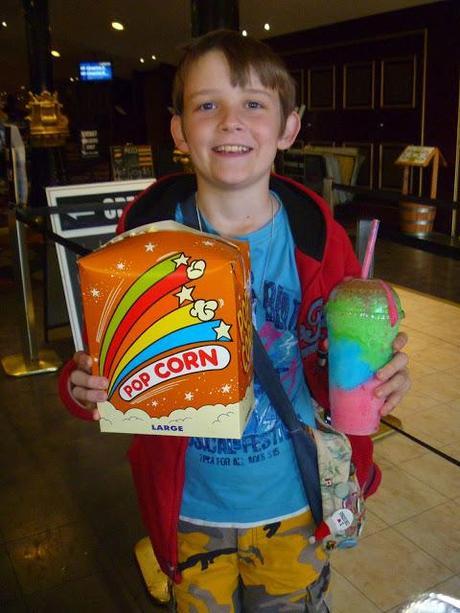 With giant-size munchies ...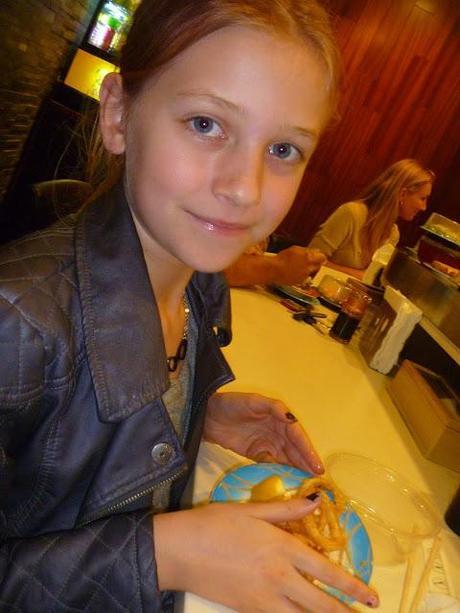 ... then sushi afterwards.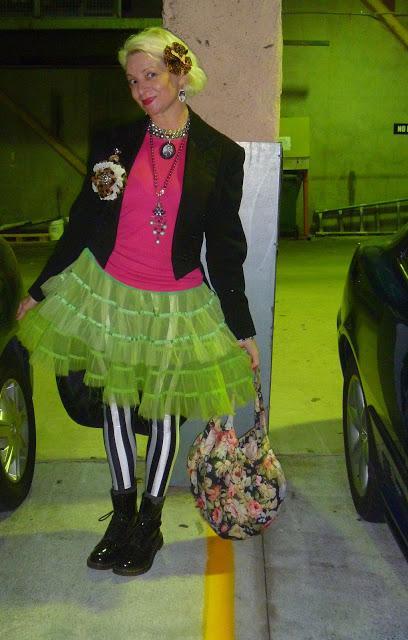 What's with the location choice?
Well it's really a matter of convenience and grabbing the opportunity, what with tired ducklings in tow and all.
Pink t-shirt, long necklace, floral bag - thrifted
Vintage crinoline - Etsy
Pink zipper hair clip - gifted by Erica Louise
Bracelets - gifted by my lovelies, Curtise, Krista and Em
Leopard pin-up girl hair clip - craft shop
Leggings - Black Milk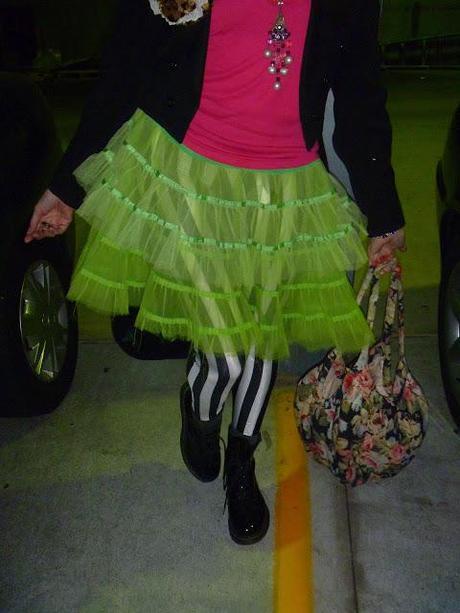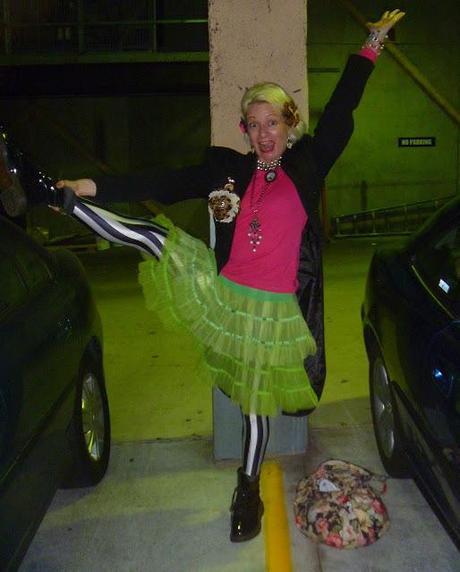 Some living creatures can even make a gutter look good.
This is #2 Son's cat Dexter who flirted away in front of my lens with those gorgeous blue eyes.
He doesn't mind a bit of dust and dirt, he knows he's beautiful!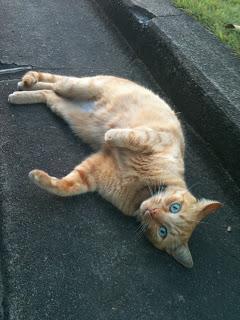 How do you choose locations for your outfit shots?
Desiree xoxo