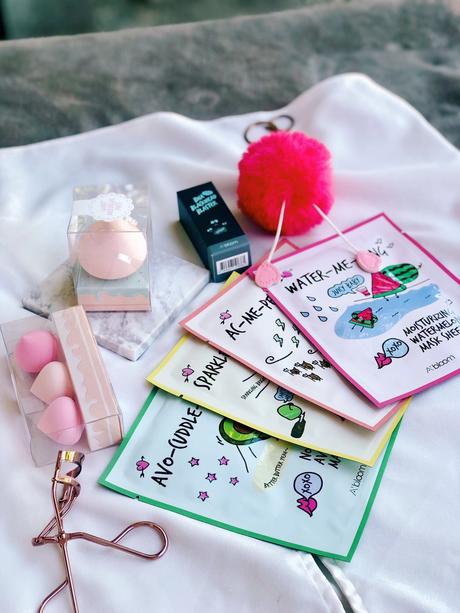 Annyeong chingus! If you're reading this right now, it means that you already know that Althea recently launched their newest collection - the A'bloom Collection. Or if this is the first time you've heard of it, then perfect, as I will be sharing my review of the whole line!
Althea's A'bloom Collection consists of 3 amazing and fun products. The A'bloom Meringue Puff that comes in two cute sizes, A'bloom Mask Packs, A'bloom BHA Blackhead Blaster.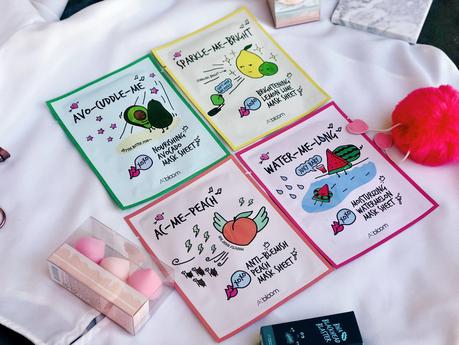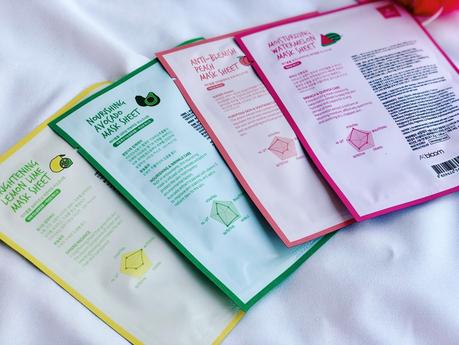 A'bloom Mask Packs, Php20 each
A'bloom refreshing skin masks packs have strong antioxidant with harmony of fruits and natural ingredients of plants that provides custom care solution for each skin type. The PH balancing helps strengthens skin barrier as well as re-charge the skin with fresh energy.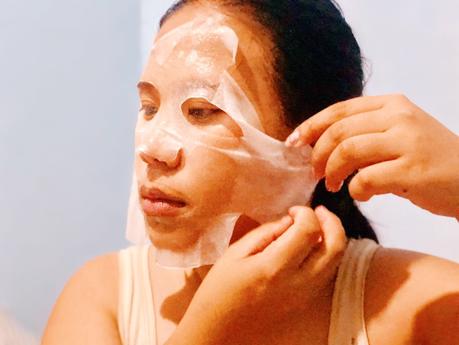 Most mask packs are either too big or too small to fit all the holes on my eyes and lips (I have a wide face), A'bloom Mask Packs perfectly fit on my face. Okay, maybe not a perfect fit, but almost 98%. Among the four variants, Watermelon is my favorite. It's so moisturizing that I can even skip my morning moisturizer after using it the night before. I'd say the amount of essence of each mask is just right. I mean, I appreciate those masks with lots of essence, but sometimes I feel like they go to waste most of the time since I can't really use it all up in one seating. Yes, I have a dry skin, but it doesn't mean that I have to over moisturize which may result to other skin problem.
Anyway, with A'bloom Mask Packs, 10-15 minutes is enough to make my skin bouncy, glowy and well taken care of. All for the price tag of 20 pesos.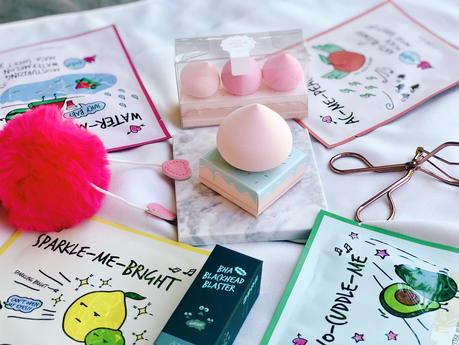 The first beauty tool from A'bloom by Althea is the first meringue sponge puff designed which was inspired by baking meringue cookies. Achieve the perfect skin makeup with the lovely, cute pastel pink colour and cookie-shaped meringue puff. The meringue puffs are made out of non-latex sponge with hydrophilic properties which will grow 1.5 times bigger than normal size when soaked with water allowing makeup to be applied perfectly on the skin.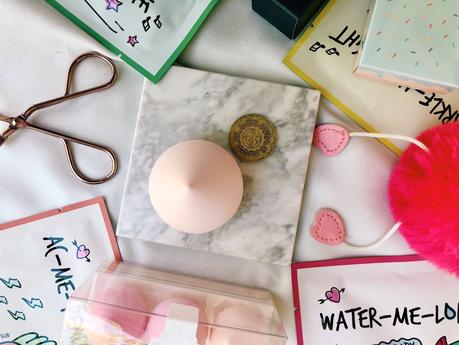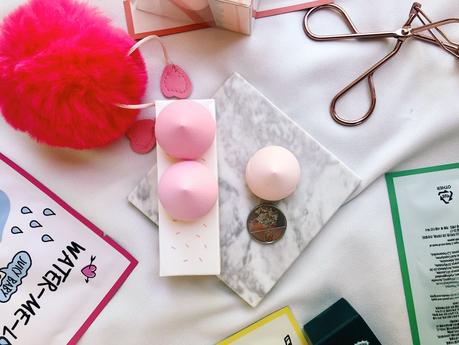 A'Bloom Giant Meringue Puff, Php100 / A'bloom Baby Meringue Puff 3pcs, Php140
This is probably one of the cutest makeup sponges I have ever seen! I am currently using the Giant Meringue Puff to apply my foundation. It performs really well when it comes to blending. It also doesn't absorb too much foundation upon application. I prefer to use it when wet for a dewy and glowy finish. The Baby Meringue Puff, on the other hand, is perfect for loose powder application. Its small and pointy end allows me to set every nook and cranny of my face.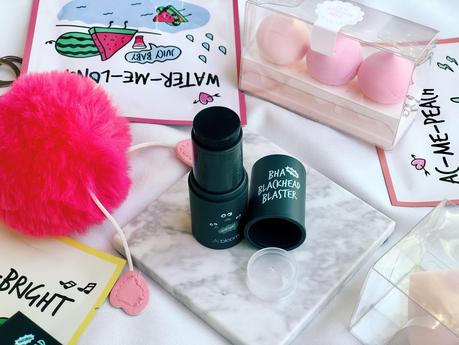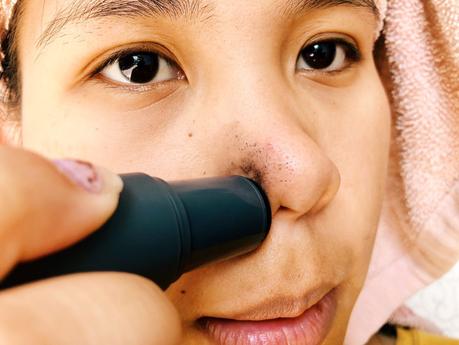 A'bloom BHA Blackhead Blaster, Php200
A'bloom BHA Blackhead Blaster is an easy and quick triple treatment for blackheads, whiteheads and dead skin for daily care. It contains natural ingredients to help gently deep cleanse the pores and removing dead skin cells while preventing any irritations or redness on the skin.

I haven't tried anything like this before so I don't really know what to expect. I have large and visible pores but, I don't really have blackheads that much. After using this for several times, I noticed that it didn't entirely remove the blackheads or whiteheads. Yes, it does exfoliate the skin however, the only thing it removes are just the 'heads' which leave me to still squeeze it out. I do love how my nose feels after washing it off, though - soft, smooth. Another good thing about this product is that even though it is meant to exfoliate the skin, it doesn't make it dry. Also, since it has tea tree leaf oil, it helps soothe and prevent any redness and irritations on the skin.
To sum it all up, Althea's A'bloom Collection is full of charms and skin benefits without breaking the bank. And I'm really excited to see more of these. What about you, which among these products you will probably try?
For more reviews on Althea products, click here.