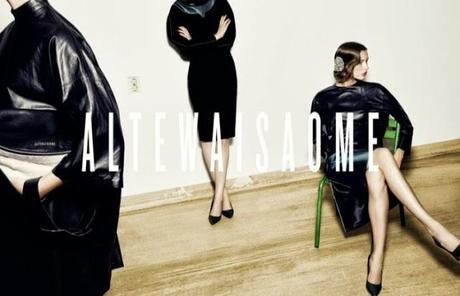 Swedish brand 

Altewaisaome

 follows up its 

iPhone snapped spring campaign

 with something more traditional for the fall 2013 season. 

Marcus Ohlsson 

once again shoots the images which star models Iris, Sara L and Carolina from Stockholmsgruppen. With art direction by Jakob Hysén Hedberg, the trio poses with a ladylike refinement in the label's sleek and modern designs.