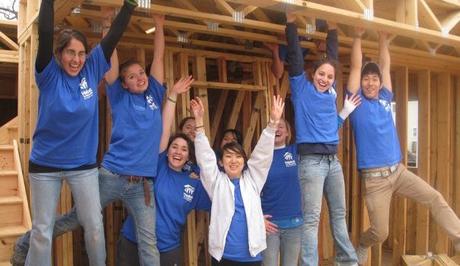 With spring break upon us, many college students are looking forward to a week of relaxation, sunshine, and partying. But that isn't always the case. Many others have chosen to dedicate their vacation time to a more meaningful cause, and are instead preparing to embark on a life-changing alternative spring break trip.
What is an alternative spring break trip?
An alternative spring break is a weeklong service immersion trip designed to give college students the opportunity to give back to those in need. Students who go on these trips do so for many different reasons, whether it be to help others, become more active citizens, add to their resumes, gain leadership skills, or simply meet new people and share new experiences.
Regardless of the reason for going, alternative spring break trips can have a lasting impact on both the communities in need and the student volunteers.
Where can you go on an alternative spring break trip?
Alternative spring break programs run throughout the United States as well as internationally. Popular U.S. destinations include New York, Baltimore, San Francisco and New Orleans. Internationally, students can volunteer in countries throughout South America and in parts of Africa, Asia, and Europe.
What types of service projects do you do?
During the trip, students have the opportunity to participate in a number of different service projects depending on the needs of the community. Some examples include:
Providing educational support in kindergartens and care centers
Building houses or shelters
Teaching basic literacy and math skills to children
Contributing to environmental conservation activities
Helping the elderly or those with special needs
Promoting youth and community development
How is this different from voluntourism?
Voluntourism is a form of tourism where visitors both volunteer and take part in traditional tourist activities. Unfortunately, voluntourism is not always as helpful to the community in need as it may seem.
Alternative spring break trips are often considered a much more effective way to help. Unlike voluntourists, alternative break students prepare for up to six months prior to their departure. They become very familiar with the community they'll be serving, the team they'll be working with, the mission and values of the trip, and the skills that will be necessary to help. Some students even participate in local volunteer activities as further preparation for their trip.
How can I get started?
If you're looking for a meaningful and memorable way to spend your spring break, an alternative spring break trip could be perfect for you. There are many different organizations that lead these trips, and the cost is minimal. Here are some great programs to look into:
In addition to these services, many universities lead their own alternative spring break trips. Be sure to look into opportunities