A Daily London Photoblog of Alternative London Sports
No. 5. High Jump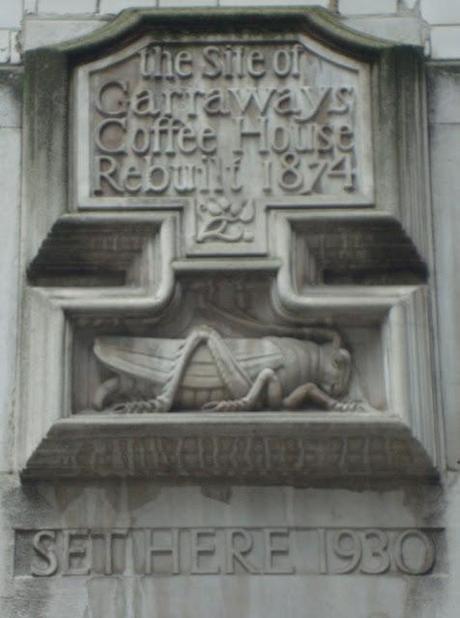 A grasshopper can jump 20 times its own height… although this one in Cornhill has remained stationery for quite some time.
DURING THE OLYMPICS AND PARALYMPICS THE LONDON WALKS SCHEDULE WILL RUN WITH A NUMBER OF CHANGES TO THE REGULAR PROGRAMME. CLICK HERE FOR OUR SPECIAL OLYMPICS LONDON WALKS CALENDAR.