Alpe di Siusi (Seiser Alm in German) is in the heart of the Dolomites in Italy, which are a UNESCO World Heritage Site.  Needless to say the scenery is SPECTACULAR!  If that wasn't enough, Alpe di Siusi is also home to Europe's largest alpine meadow.  AND there's still more! Sitting at approximately 1850m, it is also the training ground for many Olympic athletics from around the world. I ran into the women's Norwegian cross-country ski team.  My dreams of being BFFs with an Olympic athlete were quickly dashed though – they were in the middle of a training run and flew past us.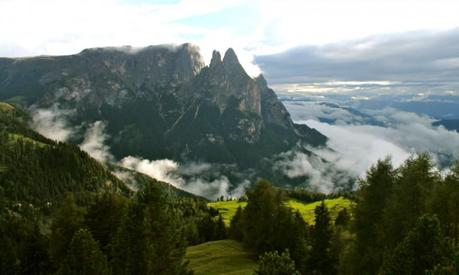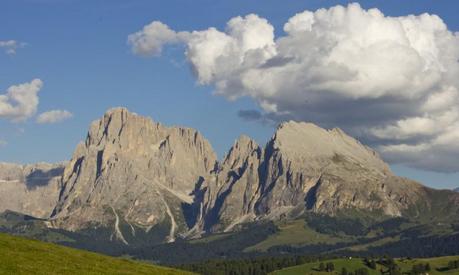 The breathtaking Dolomites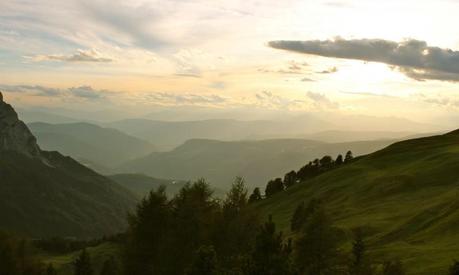 The view from Dibaita Mountain Hut where we were staying.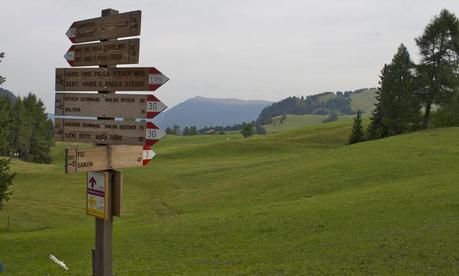 So many hiking/running and biking options in Alpe di Siusi (Seiser Alm)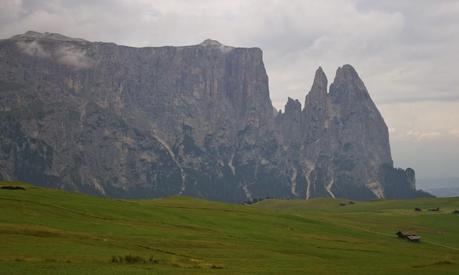 The Dolomites right before it rained.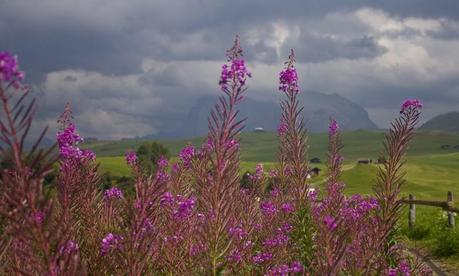 Alpe di Siusi offers a variety of activities ranging from hiking, running, biking, climbing and even paragliding (more on that in an upcoming post). There's even a race held every year where you can race alongside (OK behind) Kenyan Olympians!  You might want to start off with a cup of coffee first from Valentin Hofer, Italy's first coffee sommelier.  You're going to need your energy if you're going to try to keep up!  On the other hand, I might just stick with hiking, the Dolomites are a hikers ultimate playground!
Know Before You Go to Alpe di Siusi (Seiser Alm):
German and Italian are widely spoken in Alpe di Siusi.  Despite being in Italy, German is many resident's native language in this region.
Alpe di Siusi is at a high elevation (approximately 1850m) so give yourself time to acclimatize and don't plan anything to ambitious activity wise until you have done so.
Bolzano is the largest city in the area with lots of train/bus connections.
Alpe di Siusi is ~120km south of Innsbruck and ~300km north of Venice.
Be sure to check out Spikes in the Dolomites, a gorgeous photo from Simon for another perspective of  Alpe di Siusi.
For more information check out the official Alpe di Siusi Tourist Information Site

View Dibaita S.N.C. Di Christian Rier & Egon Mair in a larger map
Thank you to Alpe di Siusi Tourism for hosting me.  As always all opinions are expressed are my own.  They did not make me fall in love with the place nor promise that I would observe Olympians in training.
Check out Budget Travelers Sandbox for Travel Photo Thursday for more great travel photos.