I found this cake while hanging out at Food 52~~it's called 'Tarta de Santiago' and it was created by Emma Gardner whose blog is Poires au Chocolat~~here's some history behind it as found on the website~~
In Santiago de Compostela, Spain, Tarta de Santiago is sold everywhere. The city lies at the end of one of the most popular medieval pilgrimages, the Way of St. James, which has been followed since the 9th century. It is still walked today. The tarta is a simple almond cake with just a few ingredients. In some recipes, the cake batter is baked into a tart base, but like Claudia Roden, my inspiration for this recipe, I like the idea of the cake standing alone. Claudia also believes that this cake could have evolved from a Passover cake brought to Galicia by Jews fleeing Andalucia in the 12th and 13th centuries. The most distinctive feature of the Tarta is the cross that is stenciled in the middle with icing sugar. It is the cross of St James, whose relics are believed to lie in the Cathedral de Santiago de Compostela at the end of the route.
While I didn't opt to search the Internet for a cross template (that's why I changed the name of it), maybe next time I make this fabulous cake, I will. Of course, you could use your own template pattern~~maybe a peace sign? The simplicity of the making of this cake and the way it looks is just stunning! PS~~I altered the recipe just a tad!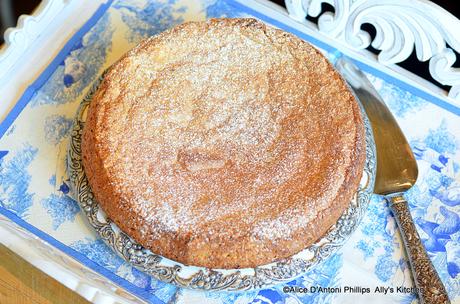 Makes: One round cake (springform pan)
Preheat oven to 350
What you need:
1 ¼ cups ground almonds (put in food processor and grind-not completely into a dust-leave some small pieces of nuts)
4 eggs (separated)
½ cup + 4tbl sugar
¼ tsp sea salt
Zest of ½ lemon and ½ orange
Powdered Sugar (garnish)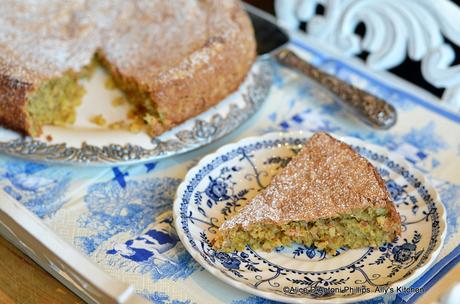 What you do:
In a mixing bowl, combine the egg yolks, sugar and salt and beat with a hand mixer until light and fluffy. Add the ground almonds and blend together. (It will be thick.)
Whip the egg whites into a stiff meringue then blend into the almond paste mixture. Add the lemon and orange zest. The batter will be fluffy.
Pour into a springform pan (line bottom with parchment paper); coat sides with cooking spray.
Bake for about 30 minutes (do the toothpick test) in a preheated 350 oven. Remove and let cool on a rack. It's no big deal that the center will sink some. Dust with powdered sugar.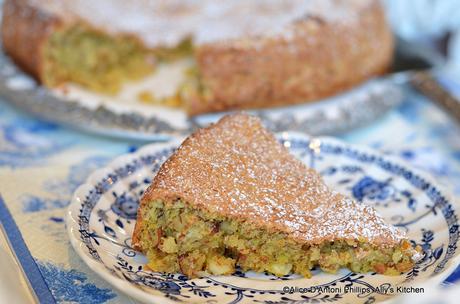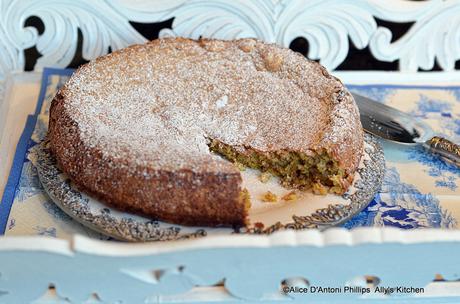 Comments