Blogging Marathon#65: Week 2/ Day 2
Theme: 1 Sauce -- 2 Dishes
Dish: Almond Rice Pudding with Salted Caramel Sauce
I LOVE rice pudding but hardly ever make it because of my husband is not fond of milky desserts. When I saw
this rice pudding
with caramel sauce, I was initially skeptical to try because I feared it was going to be too too sweet. But it was probably the best rice pudding I ever made.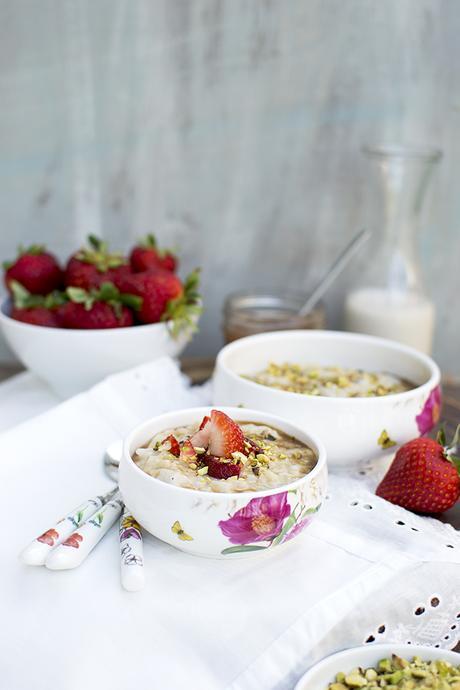 I had some almond milk that needed to be used, so I used it to make the rice pudding. You can use regular or other non-dairy milk. But the creaminess of the dish might suffer a little bit with some of the milk alternates.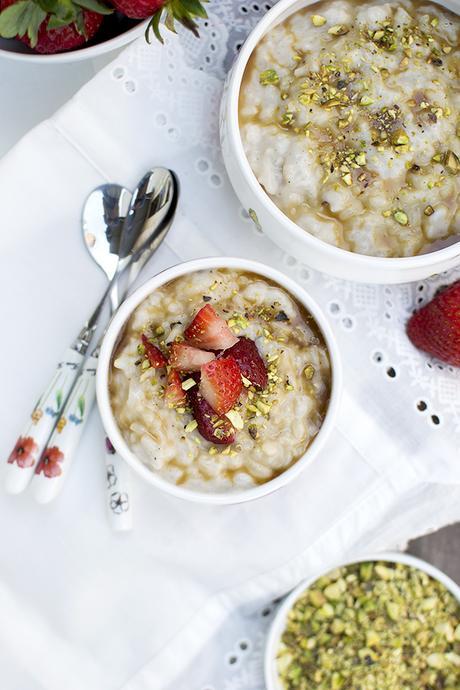 American rice puddings usually have eggs in them to add creaminess, but being used to the Indian kheers and payasams that are completely egg-free, I never add egg to these dishes. Choice of rice and milk are key choices in getting a creamy or not-so-creamy pudding. In this case I used Jasmine rice, which is slightly sticky and soft when cooked, to get a creamy pudding. Here's a nice post on the different rice that can be used and how they affect the texture of the pudding.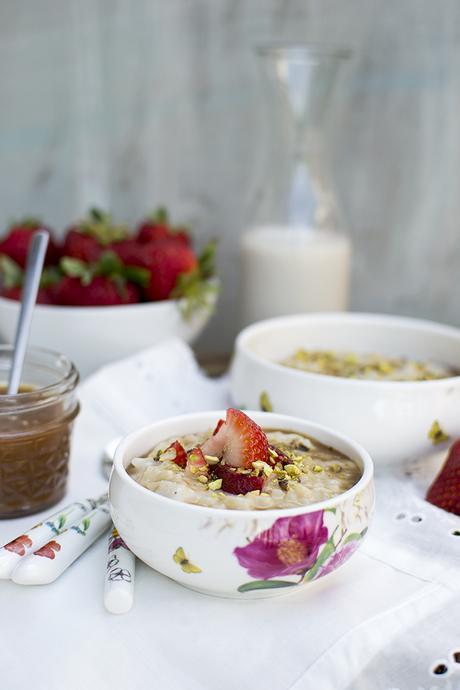 The highlight of the dish however is the caramel sauce. I reduced the sugar in the original recipe and stirred in the homemade caramel sauce that the end. Then served it at room temperature with some strawberries and it tasted amazing. My daughter couldn't stop eating the pudding. I refrigerated the leftovers and ate it chilled with chopped mango and that was terrific too :-) Do try this recipe if you are a rice pudding fan, I'm sure you'll LOVE it just as I did.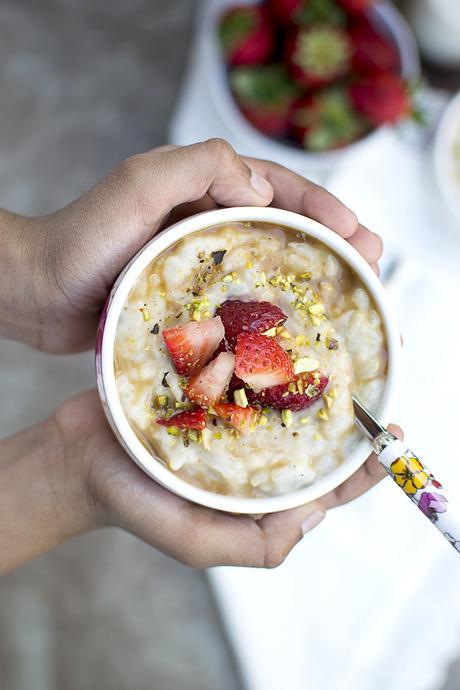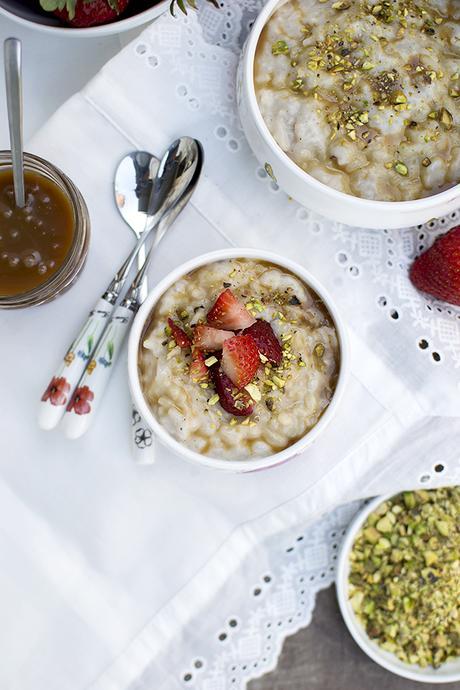 Recipe adapted from Epicurious
:
Almond Rice Pudding with Caramel Sauce
Ingredients
:
1/2cup

White Rice (Basmati, Jasmine or Arborio rice are good options, but any white rice would work here)

2cups

Unsweetened Almond Rice (or any other dairy or non-dairy milk, but of course it won't be almond rice pudding in that case)

3tbsp

Organic Sugar

⅛tsp

Salt

½

Vanilla pod

2~3tbsp

Caramel Sauce (homemade or store bought) plus more for serving

As needed

Strawberries or Mango or any other fruit, chopped, for serving

As needed

Nuts, chopped, for serving
Method
:
In a small saucepan, bring 1½cups of water to a boil, add the rice and cook for 2~3 minutes. Drain the water and set aside.
Split the vanilla pod in half lengthways and scrape out the seeds.
In a heavy bottom saucepan, combine milk, salt, vanilla pod and seeds. Bring the milk to a gentle simmer.
Stir in the rice, cover and simmer for 25~35 minutes, stirring occasionally to make sure that the rice doesn't stick to the bottom of the pan. Cook till the liquid is absorbed and the rice is tender.
Remove the vanilla pod. Add 2~3tbsp salted caramel sauce. Stir well and let cool.
To serve: Divide the rice pudding between serving bowls and pass more caramel sauce on the side. Serve with fresh fruit and chopped nuts on top.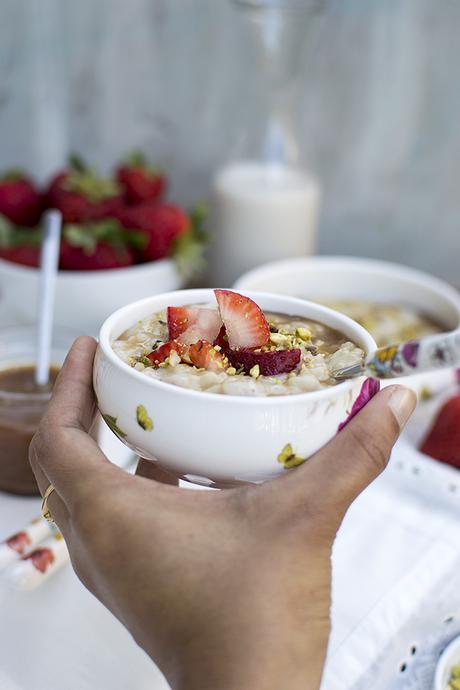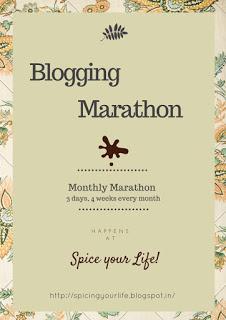 Lets check out what my fellow marathoners have cooked today for 
BM# 65
.