The Around The Alliance series has featured over 60 matches on this blog over the last 14 years. I finally completed the set within the Alliance pyramid at the end of last season, which was mainly due to limited travel and focusing on Step 7 grounds.
This season the league has sadly lost two of my local clubs, with both Gateshead Redheugh and Felling Magpies wrapping it, as well as Red Row Welfare and Cramlington Town, which leaves 58 clubs within the four divisions. As far as new clubs and grounds go, into the set-up come Bedlington United Sporting Club, plus Whickham FC have formed an U-23 side. I've also noticed on the league website that AFC Newbiggin are playing at People's Park in Ashington, and a fellow enthusiast recently informed me that Morpeth play on the common outside Craik Park. Already on the list is Newcastle Independent who play on the 4G pitch on Coach Lane, so potentially five new grounds to tick off this season, beginning with a game in the west end of Gateshead...
799. Whickham School
Whickham U-23 2-3 AFC Newbiggin Central
Northern Alliance Division 3
Saturday 2nd October 2021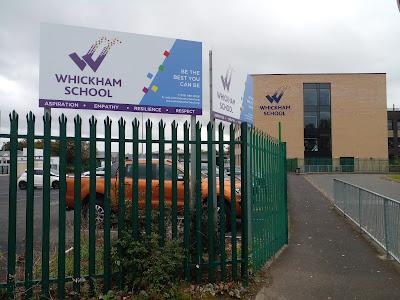 The ground is actually on the opposite side of Fellside Road, with the school across the road used for changing facilities. The pitch is just an open field, but there is a bit of shelter available, with the 97 bus stop looking onto the action.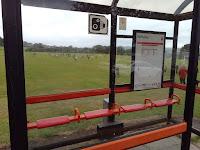 Newbiggin Central took the lead in the 39th minute courtesy of a header from Michael Todd, before Whickham levelled just before half time, with some nice footwork and accurate finish from Tom Ferguson.
The hosts went ahead on the hour when a right wing cross was swept in by Oliver Martin, but Newbiggin hit back with Michael Humble netting home the rebound, after the 'keeper made a good save. The visitors were reduced to ten men with just three minutes left after a straight red card shown to the number five, however this spurred them on to grab a winner, with a shot from Todd taking a slight deflection to make it 2-3 in the last minute.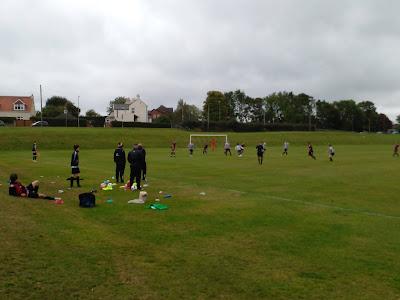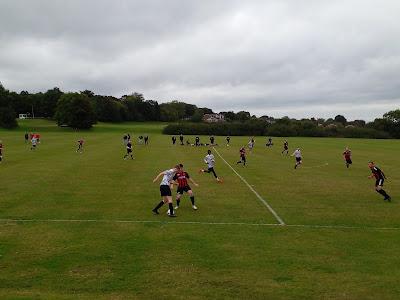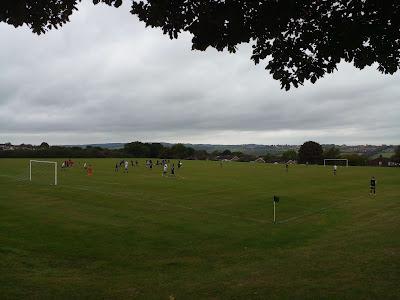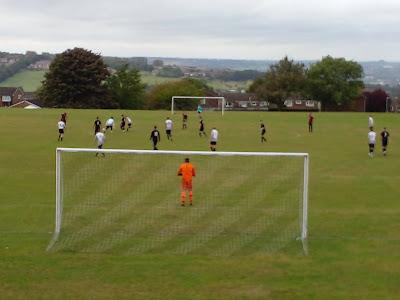 WU-23 2(Ferguson 43 Martin 60)
AFCNC 3(Todd 39,89 Humble 76) goalscorers to be confirmed
Red Card #5 87'
Att.21hc 
New Northern Alliance grounds visited during this season, will be added to this blog.