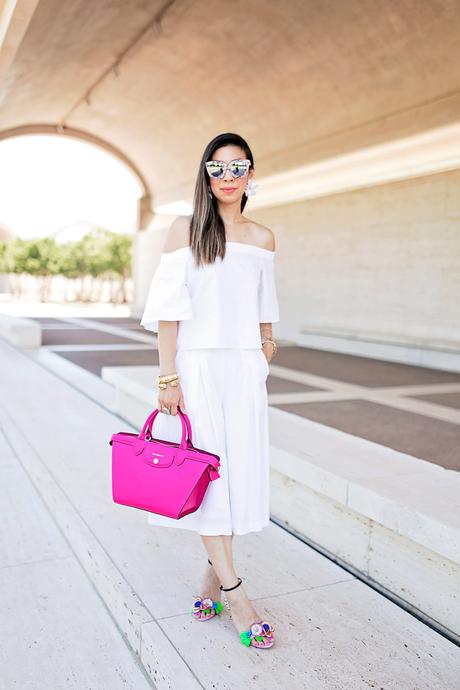 Summer lasts forever in Texas, and you'll often find me in all white outfits. The pink Longchamp le Pliage heritage bag was the perfect pop of color to go with my happy floral sandals! This is what I wore to the Longchamp Grand Opening at Northpark Center in Dallas (in April - I know, always late!).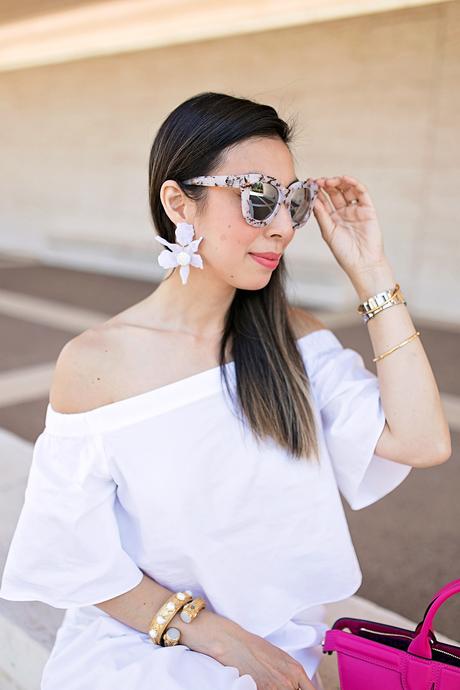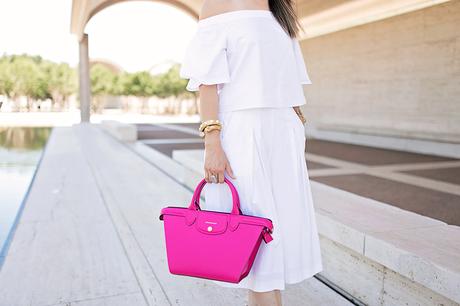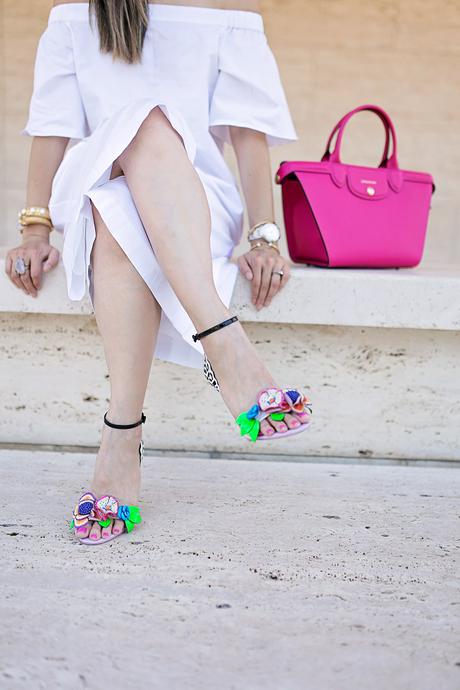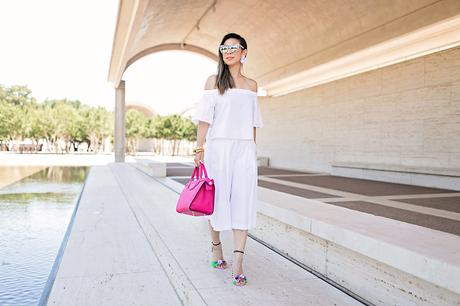 // Photography by Angie Garcia //
Actually, I've worn this outfits SO MANY times but with different heels and bags! It's amazing how an outfit can be transformed depending on what accessories you wear with it.
THE STYLE Rx: White is such an elegant and chic color when worn head to toe. It's versatile and can lend to different looks when you add pops of color!
What is your go-to color for Summer? I wear white because it "reflects" heat! Since I'm such a sweaty person, I need all the help I can get! Ha!
By the way, thanks for all of your supportive words about the kiddos! :) I'm still so tired, but my mom is here now and helping me SO MUCH! Thank goodness for mothers! Hope y'all have a wonderful weekend! I want to catch up on some sleep! #crossmyfingers
GET THE LOOK
off the shoulder top TIBI {old, currently in sand, similar for less}
culottes REBECCA TAYLOR {old, similar for less}
earrings LELE SADOUGHI c/o
bracelets JULIE VOS, JULIE VOS c/o
floral sandals SOPHIA WEBSTER {old, current in pink or gold/silver, similar for less}
bag LONGCHAMP c/o
sunglasses QUAY