Whilst I am struggling with another horrendous geography essay today, you guys can have a nose at my ultimate lippies at the moment. A bit of a random post yes but it startled me when I realised how little of my favorite lipstick I have left. So I thought now is the better time to do this kind of post before my beloved Hue is all gone.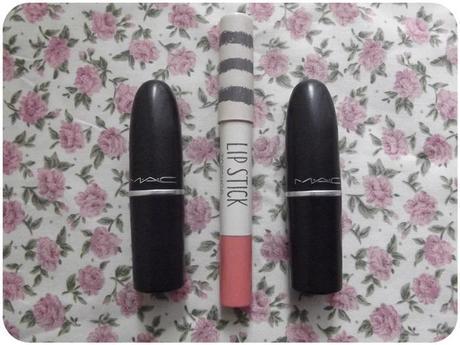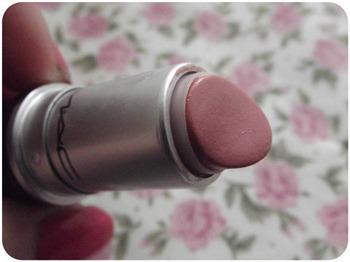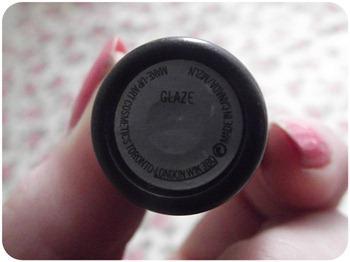 First up this is the shade Hue by Mac; you can see how often I use it as the writing on the bottom has disappeared. This is my go-to lipstick for every day use, it makes my lips just look a bit nicer than they actually are. It doesn't tend to stay put very long, but I think if applied with a lip brush it may last longer. Love this, will definitely buy it again. It is also very similar to Shy Girl and Crème cup also by Mac.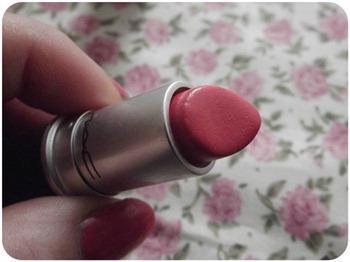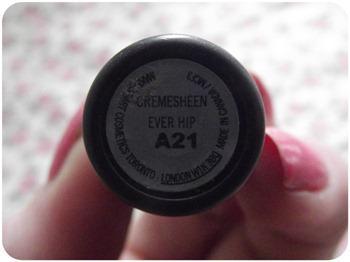 Ever Hip is actually limited edition and I got it sometime in the spring or summer last year, however I'm not being a meany by showing you this as I think it is very similar to Vegas Volt which Mac always have and will forever. This went unloved for a while over the autumn but I use it now with my Soap & Glory lip gloss and it just looks so sweet. It's a gorgeous color and I think it really suits my skin tone.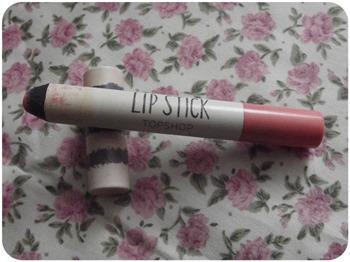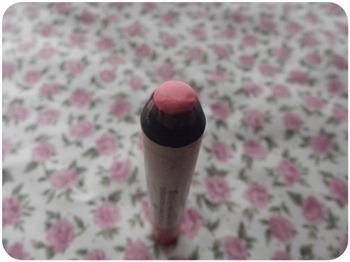 This is one of the lip pencils from Topshop I got when the make up collection was launched I think; it is in the shade Coy and is perfect for summer but I am one of these people who wears summery lips all year round –judge me if you will. It is very drying so I use it with Vaseline underneath or over the top, but I just think this color suits everyone. It looks fab on tanned skin, pale skin, freckly skin –me- and is super cheap.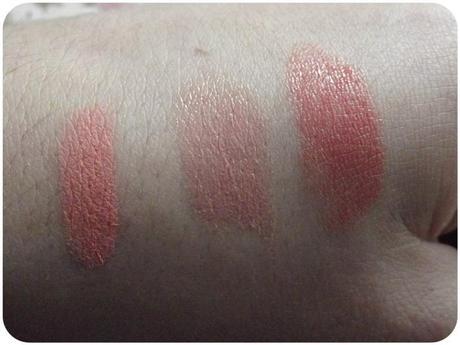 Coy – Hue – Ever Hip
These are the lippies that sit in my handbag every single day waiting to be used, I won't lie, Hue is my most favorite and I will buy it again but I want to try Shy Girl so bad next so may get that with my 6 empties –free stuff. Short but sweet post, don't want this to drag as there is not much else to say about lippies is there? Oh but I will take this opportunity to say get your backside down to the Beauty Blogger's afternoon tea this April! It will be fabulous; there is a post on Lizzie's blog here with more details and you must contact her if you want to go as we need to know numbers for booking. Also if you haven't already done so remember the voting for Marie Claire beauty blog awards closes on the 20th January so please vote now, or some time today or sometime this week for your favorite bloggers and tweeters. Thank you so much for the lovely bloggers who are supporting me and have vote,  massively appreciate it!