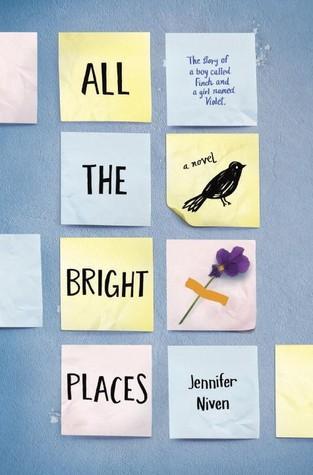 All The Bright Places
By Jennifer Niven
400 pages | January 6th 2015 | Knopf |
Rating 5/5



Theodore Finch is fascinated by death, and he constantly thinks of ways he might kill himself. But each time, something good, no matter how small, stops him.
Violet Markey lives for the future, counting the days until graduation, when she can escape her Indiana town and her aching grief in the wake of her sister's recent death.
When Finch and Violet meet on the ledge of the bell tower at school, it's unclear who saves whom. And when they pair up on a project to discover the "natural wonders" of their state, both Finch and Violet make more important discoveries: It's only with Violet that Finch can be himself—a weird, funny, live-out-loud guy who's not such a freak after all. And it's only with Finch that Violet can forget to count away the days and start living them. But as Violet's world grows, Finch's begins to shrink.



This book is heart wrenchingly beautiful. It is an honestly written view of what it's like to suffer with mental illness. I read over previous reviews and I know people have disliked the book because of how the other people in their lives treat the characters, how they fail them. Unfortunately. the truth is that this is exactly what happens to many people. While the truth sucks, that doesn't make this book any less of a masterpiece.
While it's getting more acceptable to talk about, Mental illness still carries a stigma. There are so many people out there, who have never experienced it so simply do not understand that it's not something that can simply be dismissed. Do you know how many times I've heard people say 'Just get over it'  'Just be happy' 'I get sad sometimes too" to other people? It's appalling. It's not their fault that they don't understand, it's a societal thing. I've seen attempted suicides where the people in their turn around and claim the person was "only doing it to get back at me".
Let me tell you many people have gotten a piece of my mind for their comments. It's ignorance like this that needs to be tackled first and foremost because any changes can be made.
Even people who claim to understand, often don't really not unless they're going through it, or have been, or have been with someone who has gone through it.
This is why Finch becomes the person to help Violet. He understands and this makes him the perfect person to help her, only he doesn't have anyone to truly help him in return. His family dismisses his illness as 'just the way he is' and he doesn't get the treatment he has needed for so long.
This book is heartbreaking is so many ways. I think it's truly an eye opener to the world around us. I believe everyone needs to read this book. It's sad, but truly a piece of magic.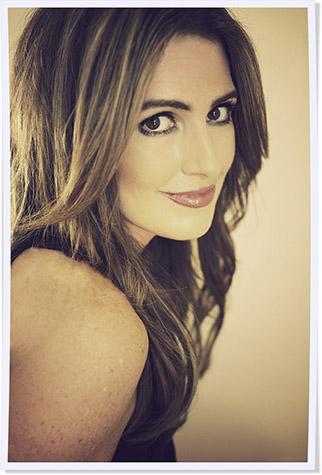 New York Times bestselling author Jennifer Niven has always wanted to be a Charlie's Angel, but her true passion is writing. Her most recent book, All the Bright Places, is her first novel for young adult readers and tells the story of a girl who learns to live from a boy who intends to die. All the Bright Places is the #1 Kids' Indie Next Book for Winter '14-'15, an Amazon.com editor's Pick/Best Book of the Month, and a New York Times bestseller. The foreign rights have already sold to thirty-seven territories, and the movie rights have been optioned with Elle Fanning attached to star. As a companion to the book, Jennifer has created Germ, a web magazine for and run by girls (and boys) — high school and beyond — that celebrates beginnings, futures, and all the amazing and agonizing moments in between.Website - Goodreads - Twitter- Facebook