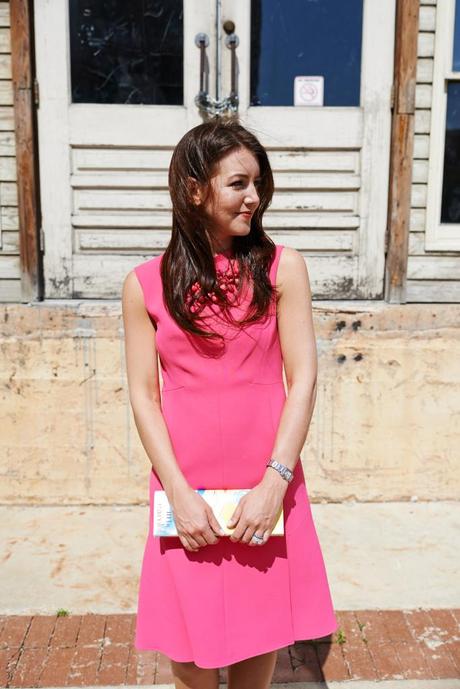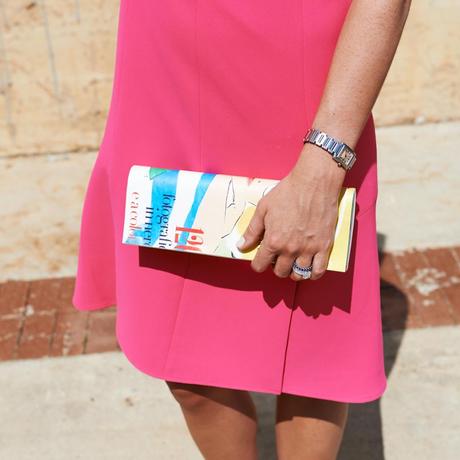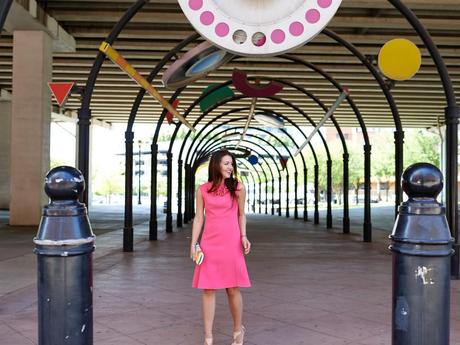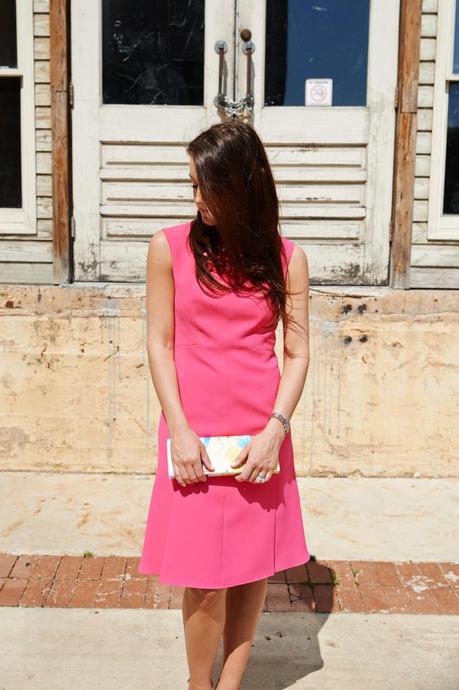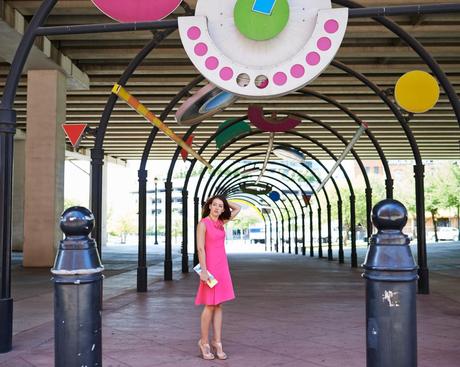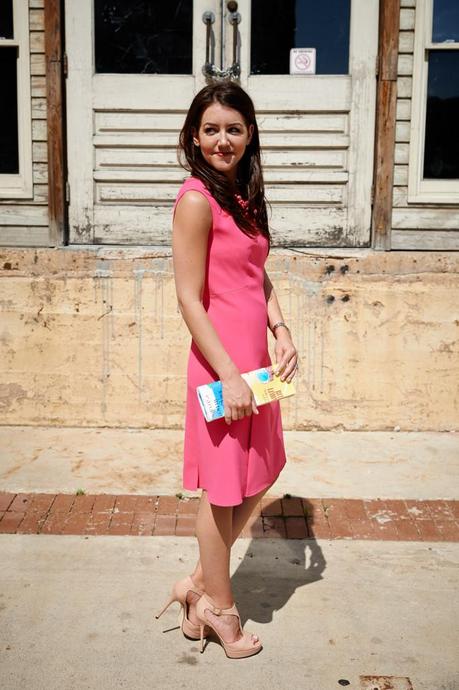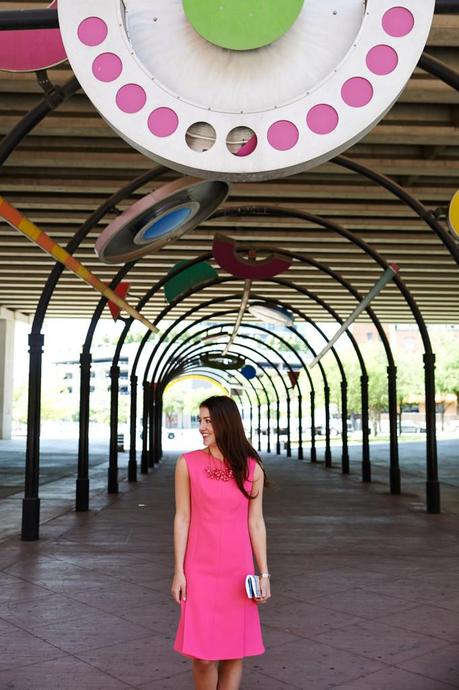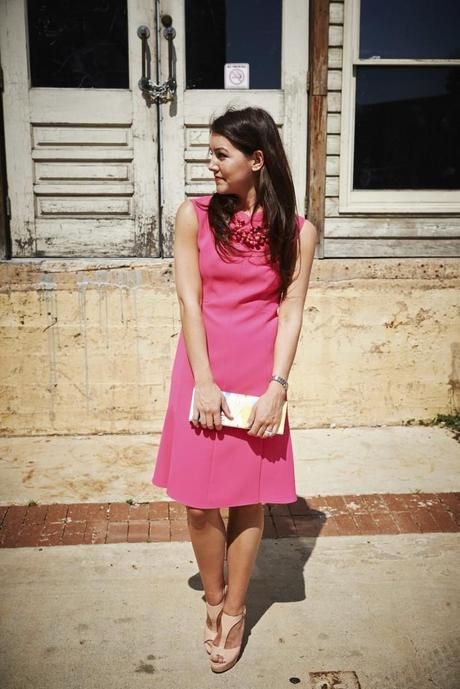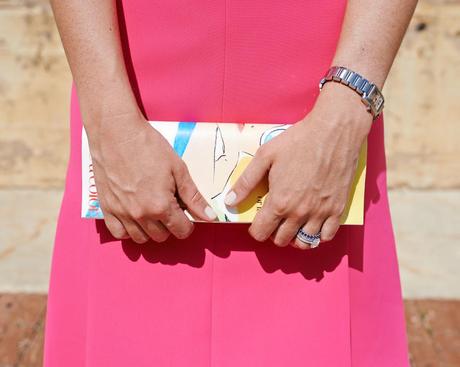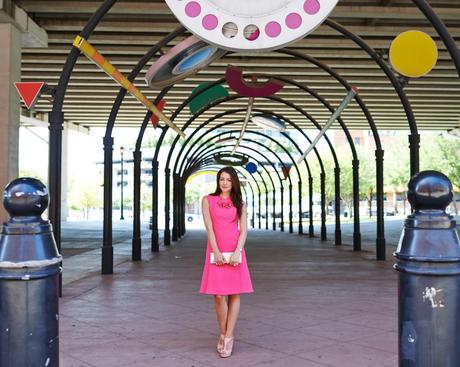 teri jon dress c/o//kate spade magazine clutch c/o//31 bits necklace c/o//jimmy choo pumps (similar here, here & here)//cartier watch
Yes I love pink but do I normally wear it all at once? No. Did I this day? Yes, because I was feeling it. Often when I am getting dressed and cannot decide what to wear I always bug my husband. He is so patient with me but if I were him I would be so annoyed with how many times I ask him 'how does this look'. He is a very honest person with quite an opinion so he always tells me exactly what he is thinking. Even if it is not the answer I really want to hear.
If he answers 'you look great' and then I say 'really?' his response is always 'well, how do you feel?'. That is such a great question and gets me every time. Ya, sometimes I think I have a great outfit picked out but how do I feel in it? Meh. So I change regardless of how great the outfit really was.
This particular day I was being so indecisive. I already had this pink dress on but really wanted to wear my new pink necklace and these shoes that I hadn't worn in so long. I put on basically an entire pink outfit (minus the magazine clutch) and just stood and looked in the mirror. Like I said, I love pink but I NEVER wear this much of it but then I remembered what my husband always says and honestly, I felt cute so I grabbed my keys and owned it. Every pink inch.
Shop the Look

Turn off your ad blocker to view content
Images by Josh Welch Photography