"There is no greater joy than to have an endlessly changing horizon, for each day to have a new and different sun"
Jon Krakauer, Into the Wild
When I left home I went on an adventure. I went to Israel to work in a kibbutz. Within the month I had left my friends and went on my own. I sat on the bus to Tel-Aviv alone, scared and alive for the first time in my life. I didn't know where I was going or what I was doing. Every morning was a new sun, a new life and new experiences.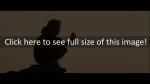 This is how life should be. We should wake up every morning to a new horizon, new adventures not knowing what to expect. But we don't. We plan and organize. We wake up to the same sun as yesterday, the same job, the same bills, the same neat organised life we work so damn hard to maintain.
Chris McCandless refused to do this. He kept going when I came back. He walked into the wild while I returned to the dogmatic belief that a University degree is what you must have in life. I was already living, I should not have returned, now I am only existing.
Life isn't about existing, it's about experiencing. Chris McCandless wasn't reckless, he had the energy of  youth. To experience every moment.
I know walk into the wild…