Christopher Barnes:
Today is #IPAday. Last year, I wrote an opinion piece about the subject and why I don't think we really need an #IPAday. I also delved into how I think IPAs are homogenizing the Craft Beer world. Inspired by another year of #IPAday, here's my rant from last year. Enjoy!

Originally posted on I think about beer: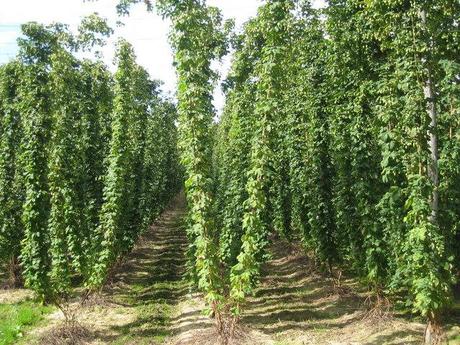 NOTE: This was written for last year's IPAday, but seems just as relevant for this year's version. Enjoy!
An Opinion Piece
August 2nd is #IPADay (according to its Twitter hashtag), a self-proclaimed "toast to one of craft beer's most iconic styles: the India Pale Ale." For some reason, this struck a nerve with me and galvanized some thoughts that had been rattling around in my head for a while. Not so long ago, IPA was a style that was only a minor thread in the craft beer tapestry. It was a bigger, more aggressive brother to Pale Ale. It was a note in a symphony of porters, pales, ambers, stouts, goldens, and more.
Then, the IPA drinker became louder and louder as the IPAs became louder and louder. Alcohol began to increase as did IBUs (international bitterness units). What was once an orchestra playing in harmony while continuing to grow…
View original 1,521 more words