London-based Latvian industrial designer
Arthur Analts
debuted his latest project Money Bowls, at
Clerkenwell Design Week
2012 in London.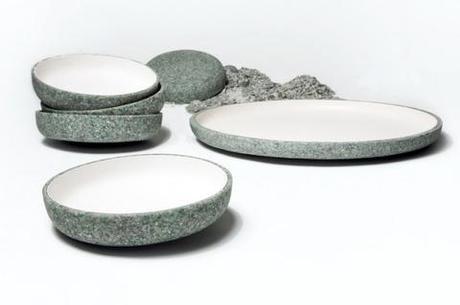 The bowls come in two sizes, the smaller one at 9 inches diameter is made from 1,000 GB pounds and the larger one at approximately 20 inches diameter is made from 3,000 GB pounds.
Analts, recently awarded the title "The Best New Designer" in Latvia displayed his projects in his first London exhibition in the House of Detention (A haunted Victorian prison).
Money bowls, made from shredded GB pounds are designed represent the unstable nature of money.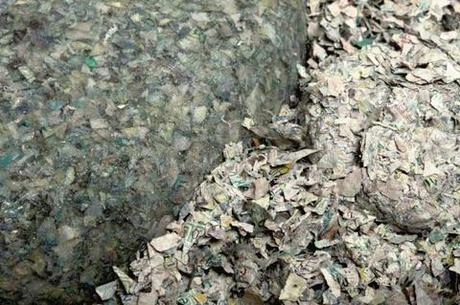 A detailed shot for the shredded money.
Analts changed the classic bowl design to render the bowls unsteady when set down, but can spin for up to two minutes, which is meant to symbolize the change and rotation of cash rate. Money Bowl was introduced alongside Analts's better-known works, the Led Zeppelin ladder and the Wow shelf, to great success.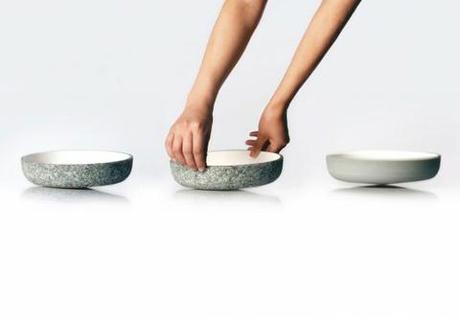 "Money bowls reflect the thin borders between valuable and useless, stable and variable, ancient and contemporary. Stability—one of the bowls basic principles is taken out." -Arthur Analts
Prefer saving to shredding? The Drop Money Bank by Rita Botelho and the Rainy Day Piggy Bank are two handy designs to keep coins out of the couch cushions.