I realize that I've been doing an awful lot of posts about trans issues lately and, while that's in no way a bad thing, it leaves me with less time to prattle on about the other important things in life – music, books and coffee. Before heading into the series of genderqueer answers (two weeks time) I thought it was important to have a coffee break. A proper coffee break, that only a real coffee snob would appreciate. So, fellow Londoners, check these places out, if you haven't already – and recommendations in the comments most gratefully received. I'm not going to comment on the quality of the coffee at each cafe, because they're all wonderful – just try them and see.
No. 67 at The South London Gallery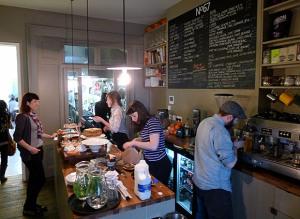 Pros: Attached to an incredible (and affordable) restaurant and free gallery, beautiful environment, friendly staff who give you extra marshmallows in your hot chocolate when you've been caught in the rain.
Cons: Only really accessible by bus, but worth the trip for combined art/coffee/cake/brunch good times.
Try: The cortado if they're doing them, otherwise a flat white.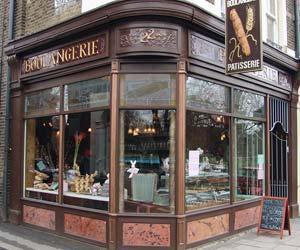 Pros: French ice-cream and viennoiserie! Perfectly placed to combine with a long walk on the Common.
Cons: A little too noisy and yummy-mummy-ish at the weekends.
Try: A cafe au lait, and an eponymous macaron – they're gorgeous.
Camden Coffee House, Balham branch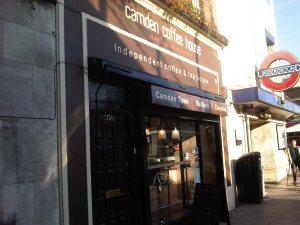 Pros: A great place to work and to chat to baristas about tattoos/body art, amazing selection of tea for the people who don't like coffee.
Cons: Sometimes the music can be a little loud.
Try: a double espresso if you like a strong citrus/floral note in your coffee – a cappuccino if you don't.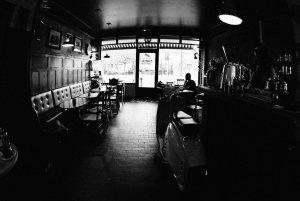 I'm slightly hesitant about sharing this one, as it's my favorite coffee shop in London and where I go to get most of my work done – that childish thing of 'MINE!'. But, ultimately, it's too good not to share.
Pros: Gorgeous little garden, open to the early morning at the weekends, friendly resident dog, proper Aperol spritzes in the evening.
Cons: A bit too hipster for its own good, the only food they serve is cake (obviously not a con for all of us…)
Try: An Americano – very strong and sweet – and the Italian hot chocolate that you have to eat with a spoon.
Filed under: London, oddments