Calling all Harry Potter fans! Grab your wands and head to Platform 9 ¾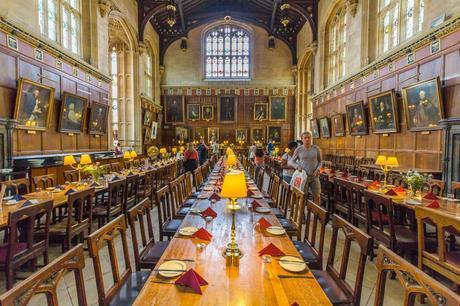 City Winery is hosting "Expecto! A Harry Potter Wine Dinner" on October 25. And no worries, it's open to both wizards and muggles. If you are interested in attending, $85 will get you a four-course meal, with each course representing Gryffindor, Hufflepuff, Ravenclaw, or Slytherin. But instead of Butterbeer or Gillywater, you'll be sipping wine of course.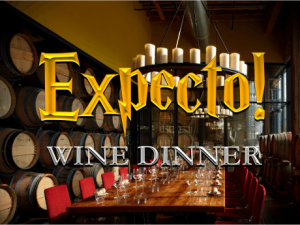 The same event is also scheduled for October 24, but tickets for that date have already sold out, so we're assuming these tickets will also go fast! Tickets are available now for City Winery VinoFile members, but general admission tickets are on sale TODAY!
What house will you represent? Will there be a sorting hat? You'll have to attend to find out!
If you never received your acceptance letter to Hogwarts, now is your chance to experience the magic! Head to City Winery at 1200 West Randolph Street. Practice your spells and don't forget your wands. You'll never forget this night, even if someone casts an Obliviate spell on you.
We got in touch with the event organizer to ask him some questions about this magical event.
What made you decide to pair Harry Potter with alcohol?
At City Winery we do "Wine-Pairing" dinners every month, we bring winemakers from all around the world to Chicago to present on what makes wine tick. In the case of this dinner, I wanted to pair a sense of nostalgia for the Harry Potter series with our wonderful selection of wines from around the world. From the famous Butterbeer to "Firewhiskey", alcohol does have a seat at the table in the series. In the earlier books, Harry and friends are still quite young, so Pumpkin-Juice and the like is more favorable. But as we go on in the series, different types of wine, such a matured-mead are introduced. With the introduction of wine, our Beverage Director (Rebekah Mahru) and I can start to pair these "potions" with dishes and culinary treats that are so often mentioned in the books.
What food dishes can we expect at the dinner?
Our head chef (Andres Barrera) and his gaggle of house-elves are preparing quite the feast for our dinners. Each dish and potable potion will be paired with an accompanied Hogwarts House. In the series, you have Gryffindor, Hufflepuff, Ravenclaw, and Slytherin. I don't want to ruin TOO many of the magical surprises we have up our robe sleeves, but you can expect some of the characteristics of these houses to shine through these dishes and their beverages. For instance, you have Hufflepuff, my own house and my favorite to discuss, The Hufflepuff House Common Room is located near the kitchens, their house colors are representative of wheat (yellow) and soil (black), their Head of House is an Herbology professor, so you have a sense of herbaceousness. Even their element (Earth) can have parallels in cuisine. So with this thinking, it gives our Culinary team here at City Winery a palette of flavors to experiment and work with. The end result for all four courses is going to be no less than magical.
What can attendees expect at the dinner? Will there be any surprises?
It's a traditional prixe-fixe wine dinner, albeit, enchanted with a dash of Harry Potter magic. We are transforming our intimate Barrell Room into the Great Hall, complete with floating candles and magical decor that fans of the series will recognize. Our goal is to make this less of a "dinner" and more of an experience. This is a meal that guests will look back on and not help but smile. As far as surprises, it wouldn't be Harry Potter without them! Luckily, City Winery has access to the "Floo Network" There will be a few SPECIAL guests that will be making appearances throughout the night,
Will there be a sorting hat?
There JUST might be…