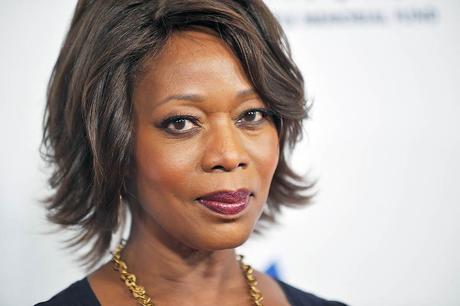 Lifetime is redoing the Robert Harling's 1989 feature film 'Steel Magnolias'.  The cast is already getting some big name stars to star in it.  Queen Latifah has just joined the cast today in which she'll be joining Alfre Woodard (Ruby Jean Reynolds) who will be playing Ouiser, Phylicia Rashad as Clairee, Jill Scott as Truvy, Adepero Oduye as Annelle and Condola Rashad as Shelby.
The Lifetime Networds president and GM Nancy Dubuc had some great things to say about this cast and the film.
"The caliber of talent associated with this film is astounding and falls in line with our strategy to make Lifetime a first stop for the industry's best both in front of and behind the camera.  Queen Latifah, Phylicia, Alfre, Jill, Adepero and Condola are some of the most celebrated women in music, film, television and stage, and we could not be more thrilled and honored for them to bring Robert Harling's poignant story about the strength of women to a whole new generation."
The project for 'Steel Magnolias' will begin production in April in Atlanta so it can premiere this year.  It will be a reunion for Zadan, Meron, Phylicia Rashad and Leopn who have collaborated on the Emmy-nominated Sony TV movie 'A Raisin in the Sun'.  'Steel Magnolias' covers the lives and friendship of six Louisiana-based women who congregate regularly at Truvy's beauty shop.
It's great to see movies redone later with a great cast to redo the movie.
Source: Hollywoodreporter.com – "Lifetime's 'Steel Magnolias' Adaptation Casts Queen Latifah, Phylicia Rashad, Jill Scott"
Image Credit:  Michael Tullberg, Getty Images