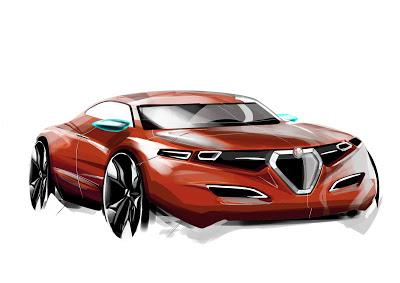 Alfa Romeo illustration by Thomas Felix
I was searching for Alfa Romeo design proposals and nice sketches, searching I came across this excellent design proposal made by designer Thomas Felix.
I like this Alfa sketch because it shows the sporty and aggressive look of  the original Alfa spirit, what I like the most is the front face design how the Alfa grille (scudo) is integrated and the front lights design. Look also at the surface work around the front grille and on the side section...not bad at all very simple but very strong!
Check Thomas works clicking:
Thomas Felix blog
-