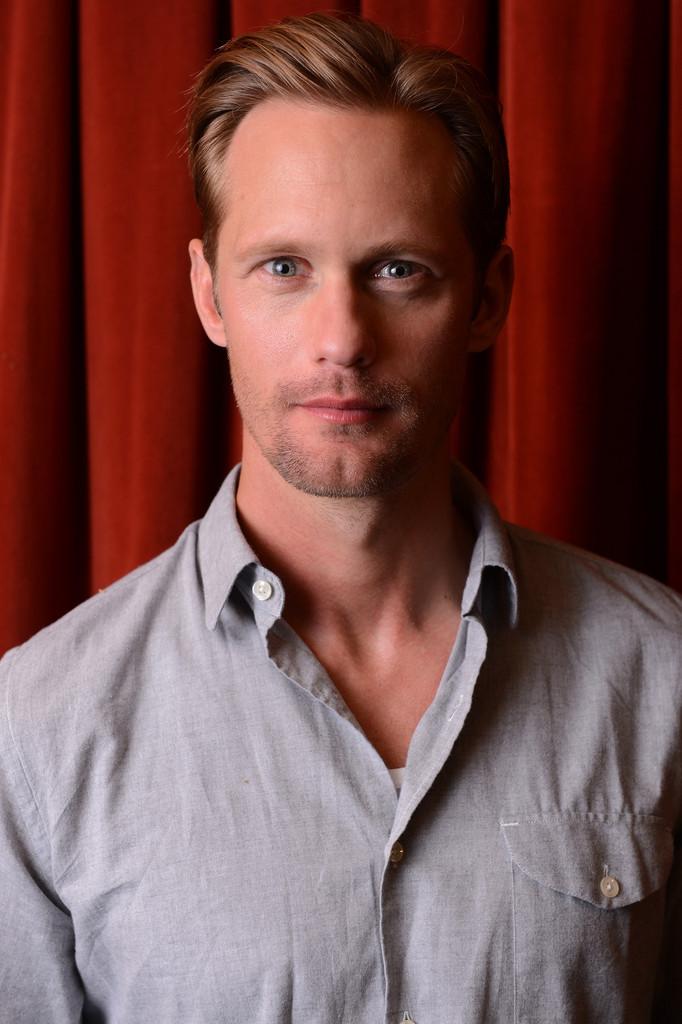 Alexander Skarsgard plays our favorite 1,000 year-old vampire Eric Northman in this HBO show True Blood.  It seems like everyday there is a new rumor about him going to be in the 50 Shades of Gray adaption or even a new girlfriend.  None of those rumors seem to be true. The very private Swedish actor opens up to Elle Magazine about life, love and even his family.
We all want to know who was his childhood crush??
"I saw Tootsie with Jessica Lange when I was eight or nine.  I remember feeling something in my stomach. [Laughs]  I didn't know what it was, but I wanted to watch that move over and over again."
Not a lot of people know but he grew up in a bohemian household with his dads friends around must of the time.  With that he must have learned a lot about women then.
"I was raised by this whole community of artists.  It was pretty wild.  Illegal substances floating around.  People were drunk.  I was born in the late '70s.  There was so much love there."
So does that mean there were a bunch of older women offering to take his virginity??
"[Laughs] No, no, it wasn't like that.  The problem was when I got a little older- when I was 12, 13, 14- and bringing girls over after school.  Dad was always walking around naked with a glass of red wine in his hand.  He didn't care if there were people he didn't know at the house.  My buddies didn't care.  They'd seen him naked a million times.  But it got a little uncomfortable when you brought a girl over, and dad showed up naked with a glass of wine and tried to give her a hug."
So growing up in a household like that must have made him very comfortable with being naked.   So what does he think about nudity since there is a lot of it on True Blood.
"Culturally, it's a little different.  There's such a taboo here with nudity.  In some people's eyes, nudity is so much more dangerous than violence.  I never really understood that.  If a kid sees a nipple on television, how is that more damaging than watching someone bash someone else's head in with a baseball bat?"
What are your thoughts about what Alex had to say??  To read the complete interview you can go here.
Source: Elle Magazine – "Once Bitten…"
Image Credit: Michael Buckner/Getty Images