The 2011 PopSugar Top 100 is out and three men of True Blood made the list. Alexander Skarsgård headed the list with a score at #26 with Stephen Moyer at #67 and Joe Manganiello at #97.
Congratulations to these lovely men of True Blood!
Here's what they had to say about our True Blood stars that made the list: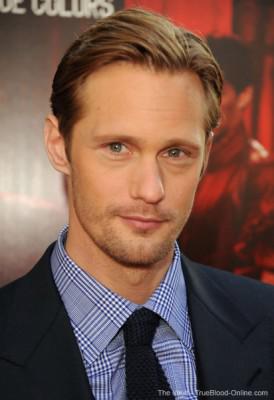 26. Alexander Skarsgård
Alexander Skarsgård may be best known for his ab-baring role on True Blood, but this sexy star, making his debut on the PopSugar 100 list, is ready to hit the big time. This year Alexander starred alongside Kirsten Dunst in Melancholia, which debuted at the Cannes Film Festival. He also shot Battleship, which is expected to make a splash in 2012. Alexander also smoldered in tons of magazine shoots and kept things hot with his girlfriend Kate Bosworth.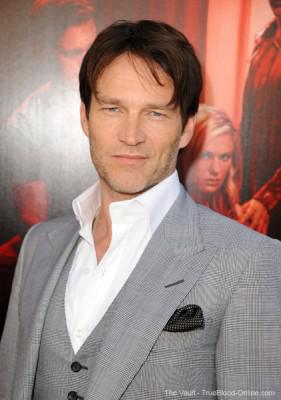 67. Stephen Moyer
True Blood's Stephen Moyer is a heartthrob, vampire, and, since the Summer 2010, a loving husband. Making his debut on the PopSugar 100, the HBO hottie tied the knot with his costar Anna Paquin in August during a lovely beachside ceremony. The couple didn't have much time to celebrate before stepping out the following week wearing their new wedding bands to the Emmys. With an award show behind them, the newlyweds set out in September to explore Europe on their well-deserved honeymoon. Anna and Stephen's real-life love story is going strong, but their tortured onscreen True Blood romance will have fans on the edge of their seats when it returns for a fourth season on June 26.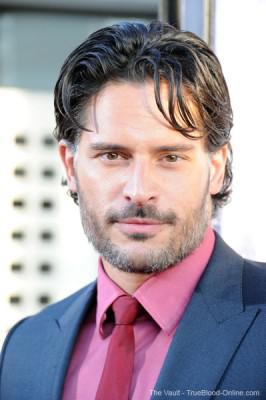 97. Joe Manganiello
Werewolves often play second fiddle to Hollywood's hunky vampires, but True Blood's Joe Manganiello's smoldering good looks steal scenes from even the sexiest bloodsuckers. Joe's popularity with fans quickly caught the attention of HBO, who promoted him last Summer to a full-time cast member in the upcoming episodes of season four. His great fortune continued on to the Fall when he and girlfriend, Audra Marie, announced the exciting news of their engagement.
source: http://www.popsugar.com/pop100