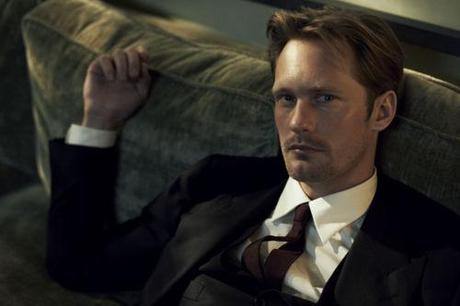 2011 has been a significant year for Alexander Skarsgård. He enjoyed a successful 4th season of True Blood as the viking vampire Eric Northman and is becoming quite busy with movies. Indeed this year saw Alexander star in two movies, Straw Dogs and Melancholia, as well as shoot What Maisy Knew, Disconnect, and the East. USA Today's blog Pop Candy named Alexander one of its top 100 people of 2011.
He came in at #65 on the list and here's what Pop Candy had to say:
"The more Alex strips and snogs as True Blood's Eric Northman, the more we salivate."
Who are your top True Blood characters or cast members for 2011? Tell me in the comments below!
Source: USA Today.com- Pop Candy: "Pop Candy's 100 People of 2011 no.50-74″
Image Credit: Vogue Magazine United States