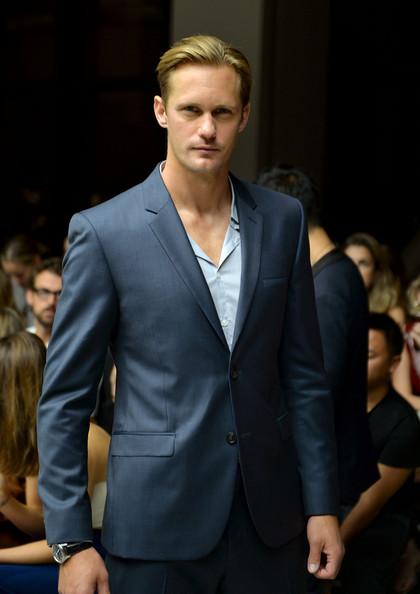 Alexander Skarsgård (Eric Northman) will be starring opposite Saturday Night Live and Bridesmaids star Kristen Wiig in the Diary of a Teenage Girl. This is the latest project for Skarsgård outside of True Blood.
Diary of a Teenage Girl is based upon a graphic novel by Phoebe Gloeckner. It is a coming of age story about a teenage girl growing up in the 1970′s who has an affair with her mother's boyfriend. The film will also co-star Bel Powley.
No word on who Alexander will be playing or when production is slated to begin according to a report published by The Wrap. But the film will shoot in San Francisco. True Blood is currently in production on its seventh and final season which will air this summer.
Source: The Wrap.com- "Kristen Wiig, Alexander Skarsgard Teaming on 'Diary of a Teenage Girl'"
Image Credit: Andrew H. Walker, Getty Images