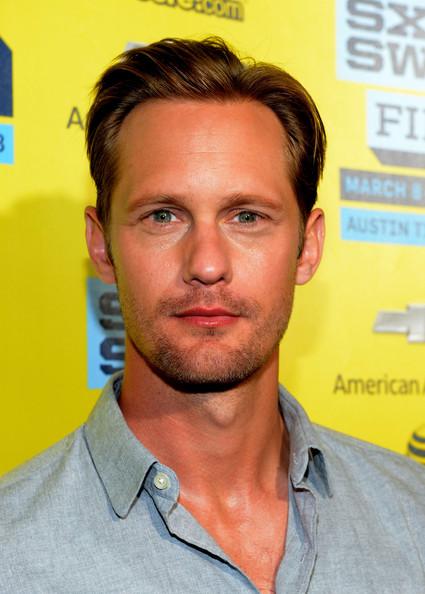 Rumors of Alexander Skarsgård's (Eric Northman) involvement with the movie Tarzan have been floating around the internet for several months now. Until now, nothing concrete has emerged proving or disproving it which is why we haven't written anything about it. Crave Online recently broached the subject of the film to the actor in an interview for his film Disconnect. Alexander maintains that while he is not attached to the film right now, he's not ruling it out:
"No, I mean we'll see what happens. I'm not quite sure yet. It's a very, very good script. It's a really, really good script but it's also a very big movie so it's not super easy to just get a project like that off the ground."
This isn't the first time Skarsgård has been in the running for a large project like Tarzan. But the ever humble actor says that doing big budget films, like Thor which he was also a top contender for, aren't his primary motivation. Finding directors or scripts that excite him is:
 "It's all about finding scripts and directors that I'm creatively excited about, be it a small European arthouse film like Melancholia or a cool little gritty indie like Disconnect or a huge movie. Whatever it is, it's always about the script, the character and the director. Am I excited about working with this director and exploring this character. So I don't really care about other things."
Director David Yates who is set to helm Tarzan is someone Alexander has nothing but kind words calling him  an intelligent, phenomenal, and amazing director.
So while Alexander might not be playing Tarzan just yet, he will be heading back to the small screen as Eric on June 16th, 2013 for True Blood season 6!
Source: Crave Online.com- "Exclusive: Alexander Skarsgård Isn't Sure About Tarzan"
Image Credit: Michael Buckner, Getty Images