Alexander Skarsgård is featured in and on the Sin issue of Bullett Magazine that will hit the shelves on June 5th.
In the extensive interview Alexander talks about religion, typecasting Battleship, working with Rihanna, his upcoming pr0jects  and True Blood season 5 of course.
"Eric runs into someone very special," says Skarsgård, referring to the new character, Nora (played by British actor Lucy Griffiths), Eric's sister and a member of the Vampire Authority, a council of powerful bloodsuckers who control institutionalized vampire-dom across the globe. "There aren't a lot of human people who Eric really cares about—he's only loyal to a few," Skarsgård says. "We saw his passion with his maker Godric, with Pam, and with Sookie. Nora is definitely just as important; she's played a significant part in his life. She still does."
Read the complete article on Bullett here.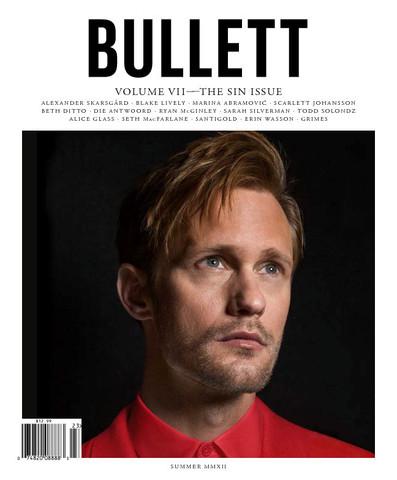 view more images from this album
Photography by Tim Barber