Fashion - a word associated with different interpretations across the world, rarely sees a global revolution. To some, it is when you are matching accessories, and to some, it is in the luster and elegance of your clothes. But one multi-brand retailer has taken all these definitions by storm: check www.modes.com. Modes has proven that the fashion industry is all about knowing what the world wants to see and giving them the best attire to be beheld that way. With strenuous efforts, they have become one of the best-known Italian retailers, globally. But is it the right place for all kinds of fashion lovers? Let's find out!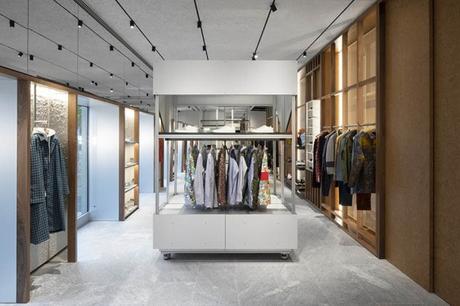 Everyone is unique at Modes
Aldo Carpinteri believes that every customer is unique, and so are their dress preferences. Everyone is an elite customer and deserves to be treated well. Therefore, at Modes, they give space to all kinds of styles, intensifying the standards of global fashion.
They offer designer pieces with a twist of modern staples, as the customers want to see their favorite apparel. Furthermore, new designers are regularly added, so that fashion lovers do not get the same tonal mood. The wide range of garments at Moods is enough for any fashion enthusiast to fall in love with their collection.
Unparalleled exclusiveness
The vision of Aldo Carpinteri, reflected in the motto of Modes, is straightforward. They believe in standing out from the rest. Flaunt your style, but stay exclusive by reflecting your personality and confidence through your clothes.
To make this uniqueness achievable, Modes works on both online and offline mediums. They also treat their customers with VIP coupons, at-home facilities, click and collect features, and private appointments with fashion experts. This way, Modes ensures that their customers only get the best in the most accessible way.
Omnichannel ease
Who does not love to scroll through a gallery of fashion couture right from their couch? To provide this ease of access to all the fashion lovers, Modes has started operating digitally since 2015. Their annual revenue share from digital sales was about 80% in 2018. They have collaborated with the fashion e-commerce expert, Farfetch, to expand throughout the world.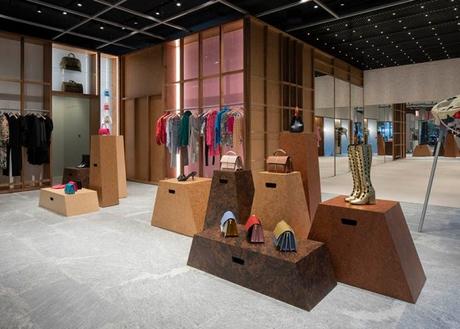 Today, when people find it unhealthy to go out shopping, Modes has brought fashion to their homes. Simultaneously, their stores are also working and expanding to help customers adorn fancy clothing from all possible means. Their brick-and-mortar spaces in St. Moritz, Forte Village, Favignana, Trapani, Portofino and the flagship store opened back in 2019 in Milan guarantee the best collections on display.
Mixed brands in the same store
Love a top from Modes but need a different handbag? Modes by Aldo Carpinteri understands all customer demands, and so, they are offering a mixed brand list. Different designers and artists come on board with Modes to showcase their products at the store.
Such collaborations help establish new dimensions of fashion clothing by presenting a mix of diverse cultures. It also allows new designers to bring their exuberant work to the elite mass. If they are loved as much as Modes, they get featured again in the rosters. Customers can choose random brands providing the best fit to them, at the Modes store and digital platform.
Customer service
Modes understands that the customers rule a business. To maintain a high satisfaction level, their customer service is always eager to help you out. They hear out and answer all the queries of the fashion lovers. In the increased chaotic condition of 2020, they have also started innovative offers.
The VIP customers can avail of the at-home trial and purchase services to ensure their safety. Modes also encourages the customers to book an appointment, so that a dedicated fashion expert can accompany them, on this marvelous journey of trending fashion.
Fraquoh and Franchomme
Further reading:
The Attire Club St. Moritz shopping guide
P.S. We want to hear from you! Do you shop from Modes? Do you do it online or offline? Why? Share your feedback, questions or thoughts in the comments below! For more articles on style, fashion tips and cultural insights, you can subscribe to Attire Club via e-mail or follow us on Facebook, Twitter or Instagram!