When we first decided that we were going to make a cross-country trip to tour Alaska, we had one specific goal, drive the Dalton Highway! This was our second trip to The Last Frontier, but it was the first time we had spent any real time in the state. Our previous visit was when we traveled on an Alaskan cruise quite a few years earlier, but being there for only a few hours a day did the state no justice. I knew we'd have  a great time  visiting, but what I didn't know was that I would end up falling in love with Alaska!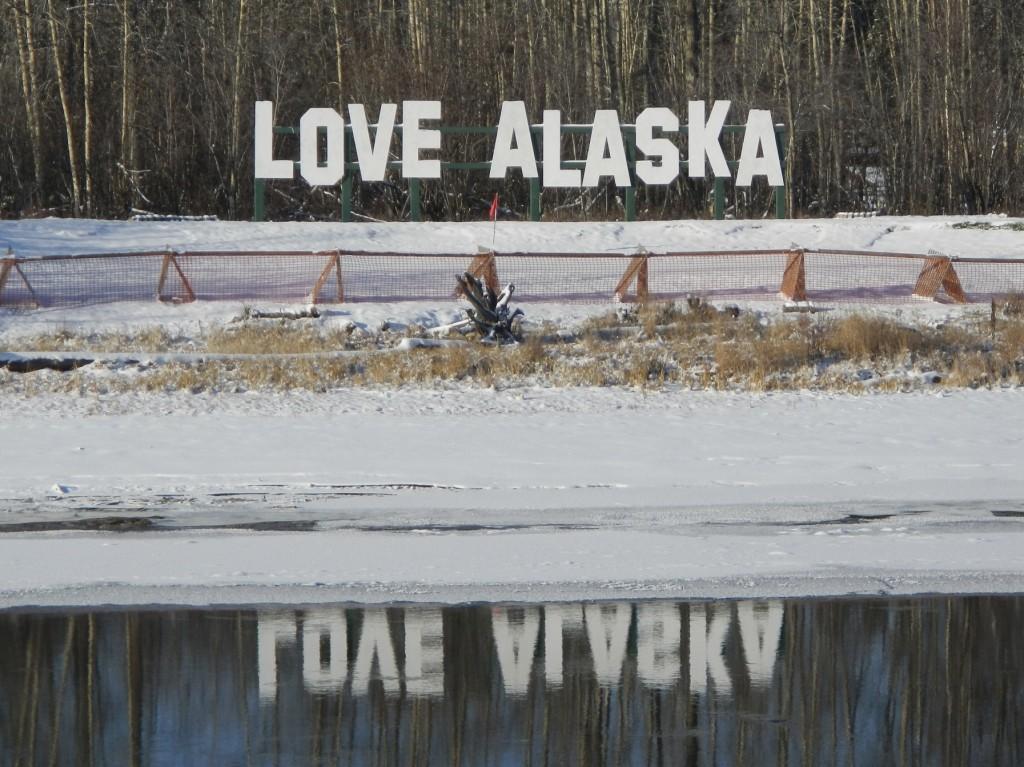 As we made preparations to travel we started getting excited about all the typical things you would expect from an Alaskan adventure.
There's the snow…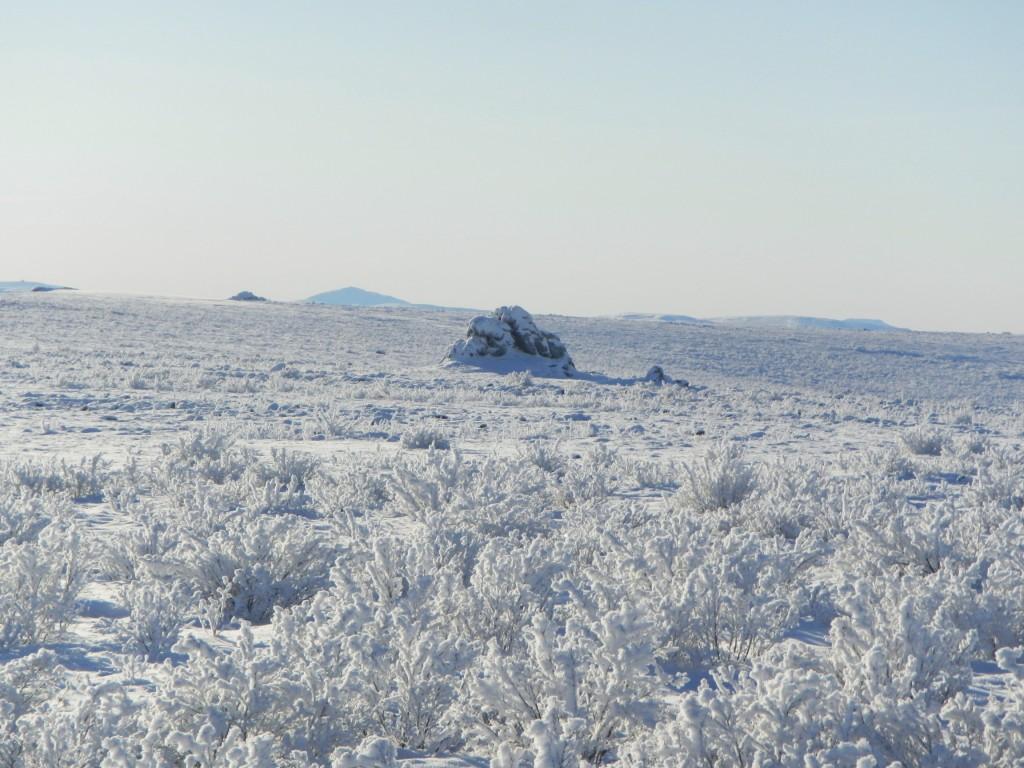 There's more snow than you could ever imagine!
the amazing amounts of wildlife (seems like there is a moose or caribou spotting every 5 miles),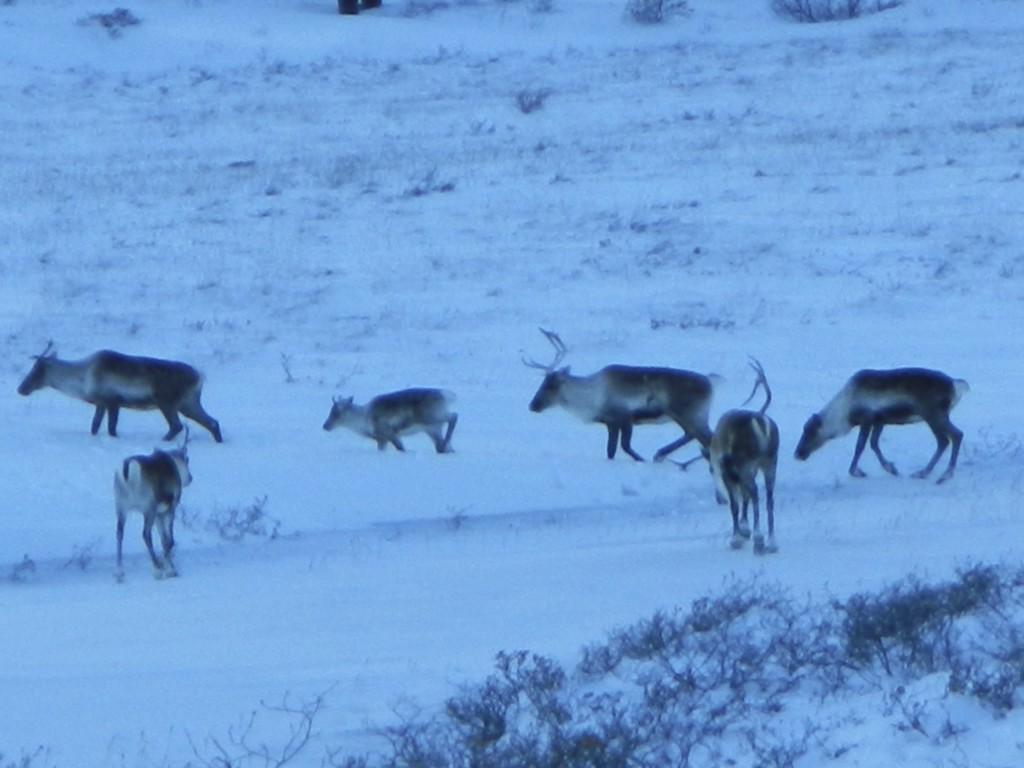 We managed to see a whole herd migrate
and, perhaps my personal favorite, The Northern Lights.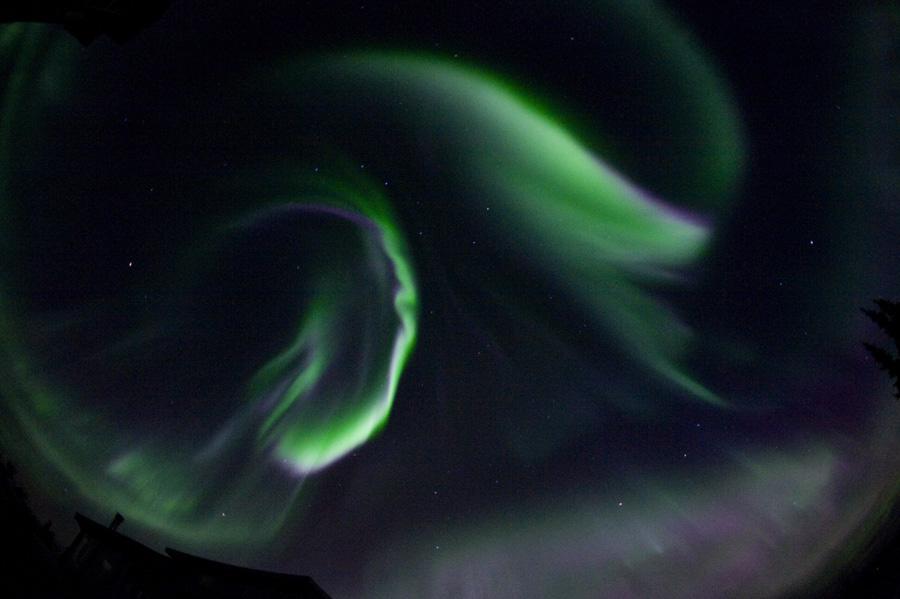 Aurora Dancing in the Night
What I didn't expect though, and what ended up making me fall in love with Alaska, was all the wonderful people we met along the way.

The temperatures in Alaska may be frigid, but the people here were some of the warmest people I have ever met. I have never been to any other place where it seems that everyone in the state all know each other. This might not be so surprising if it weren't for the fact that Alaska is the largest state in America.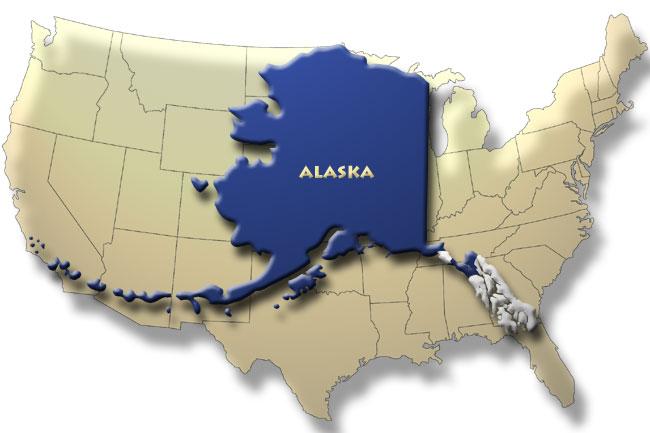 Alaska is HUGE!! (Image Courtesy of http://www.tongass-seis.net/media/images/AK-USA.jpg)
Everyone in this state seems so willing to help each other out. Being from Miami, I am not very accustomed to this way of life. The first people we came into contact with in Alaska were Maggie Brooks and her husband, Damon. They are the owners of A Mooseberry Inn, the first and only Bed & Breakfast I have ever stayed in. Our stay here was so warm and inviting that we decided to re-book for a stay on our way out of Alaska as well. The rooms were extremely cozy and Damon's giant breakfasts were quite amazing. On top of that they spent quite a bit of time getting to know us and sharing stories of their travel adventures.  Maggie was even sweet enough to invite us out for Halloween at the local school since we had no previous plans and Halloween is one of our favorite holidays.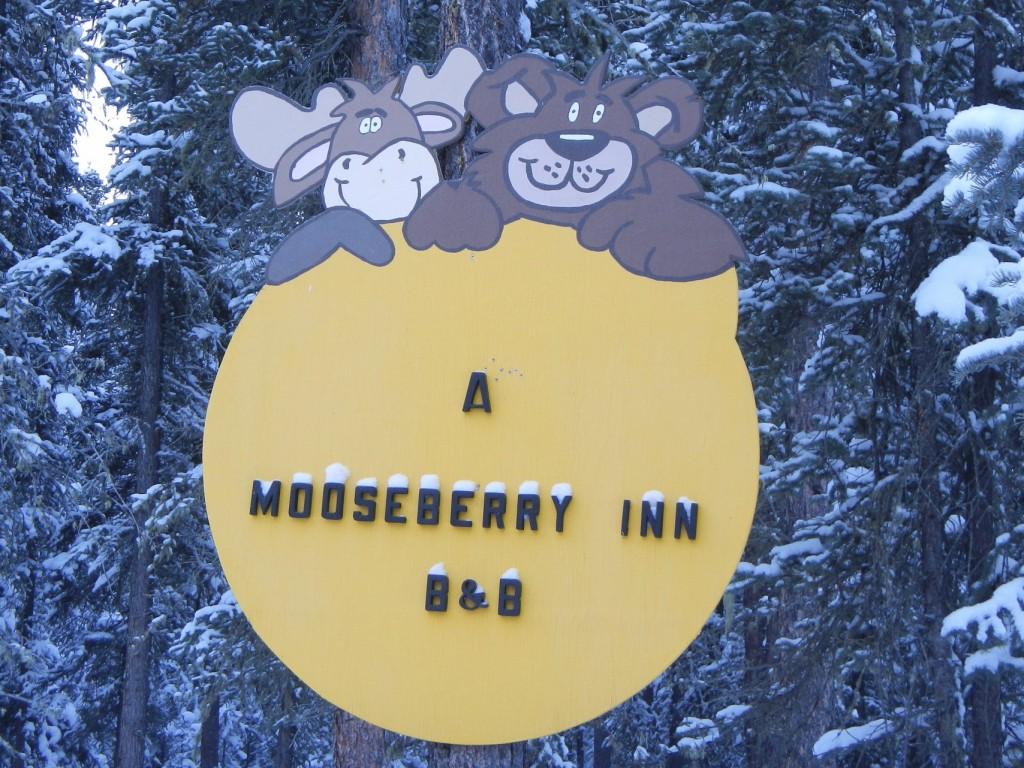 A Mooseberry Inn Bed and Breakfast
Experience wonderful personal service and a friendly atmosphere when you stay at a Bed & Breakfast.
We also met a fabulous woman named Judy Tonkovich. She worked for Pike's Landing, a hotel we stayed in for a few days in Fairbanks. Judy learned through casual conversation that I had never seen the Northern Lights. I scheduled a wake up call with the hotel every night (even though we did not have a tour with them), but to no avail. They were never visible while we were there. Upon check-out, Judy asked for one of my business cards. A few days later, she emailed me with an attachment of these photos  so I wouldn't completely miss the Aurora Borealis while in Alaska.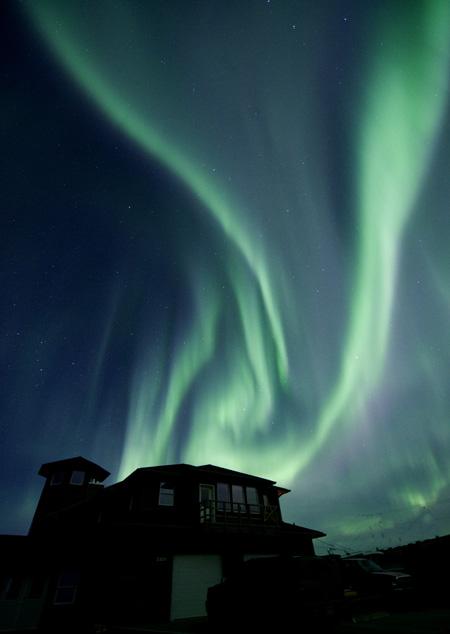 Amazing Northern Lights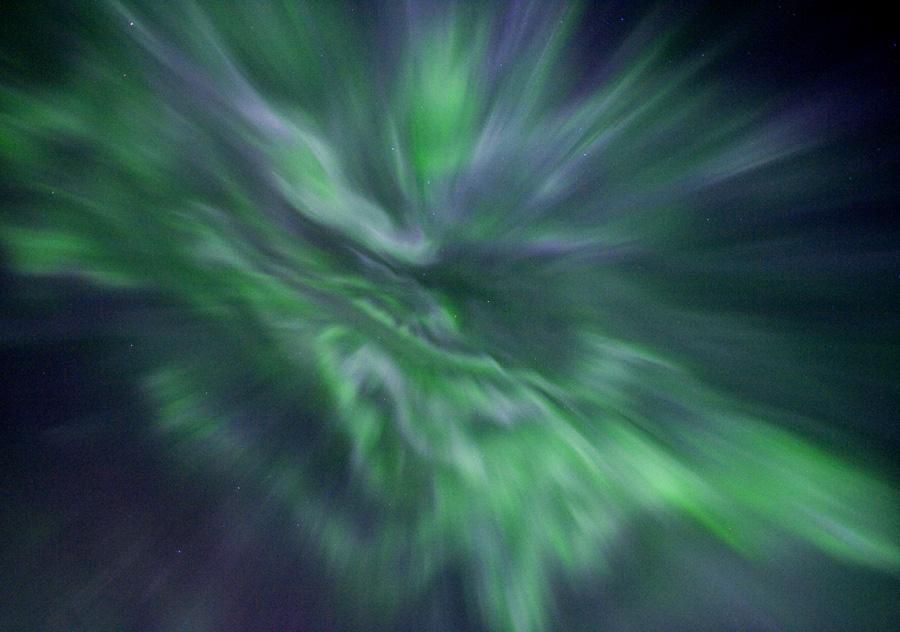 Aurora Borealis in Full Effect
Thankfully we saw the Aurora in person  a few days later while we were driving the Dalton Highway. Sadly though we weren't able to take pictures with our own camera so Judy's pictures were a lifesaver!
Alaska is also an extremely pet friendly place which is a huge bonus to Kenin and I. The rich dog sledding culture we found made it very easy to book pet friendly hotels along our route and we were always running into someone else's wonderful fur friends.  There was a point in our trip where that all quickly changed though. While trying to make arrangements to drive the Dalton Highway we were suddenly in a position where no hotels would accept pets. After several days of looking for pet-friendly lodging we found our salvation at the last-minute from Sonja Redstrong at White Eyes & Bushy Tails.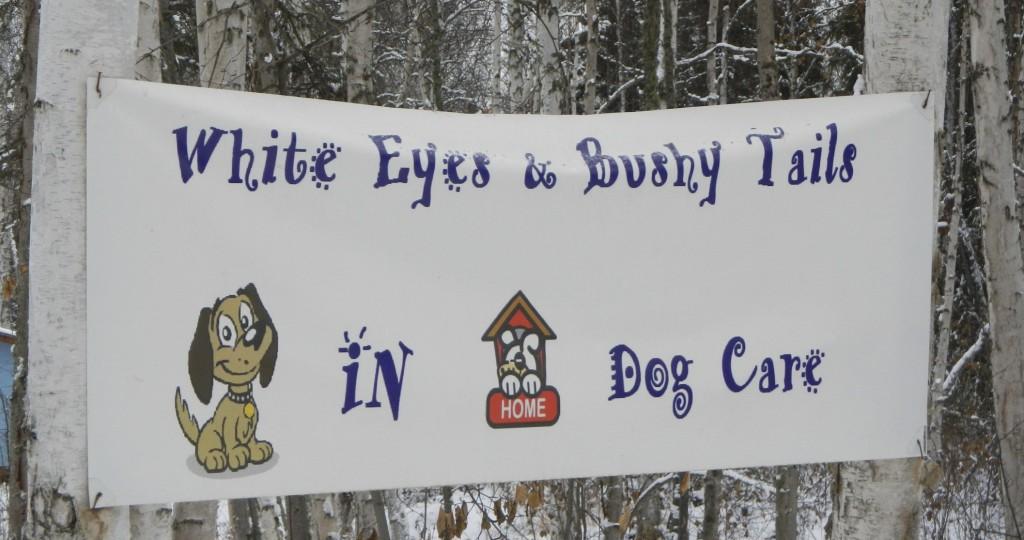 Even though we called her at the very last-minute (literally the day before we had to leave our hotel) she was able to graciously accept our pets and board them for 5 days. On top of that we had access to pictures on Facebook and updates from her about how well they were doing with all their new fur friends. We hated leaving Zoe and Punkin behind on the last leg of our amazing journey, but we were so close to the end of the Earth that it seemed almost wasteful to just turn around and head back. Sonja Redstrong and her family did us a great service by agreeing to take the "babies" on such short notice.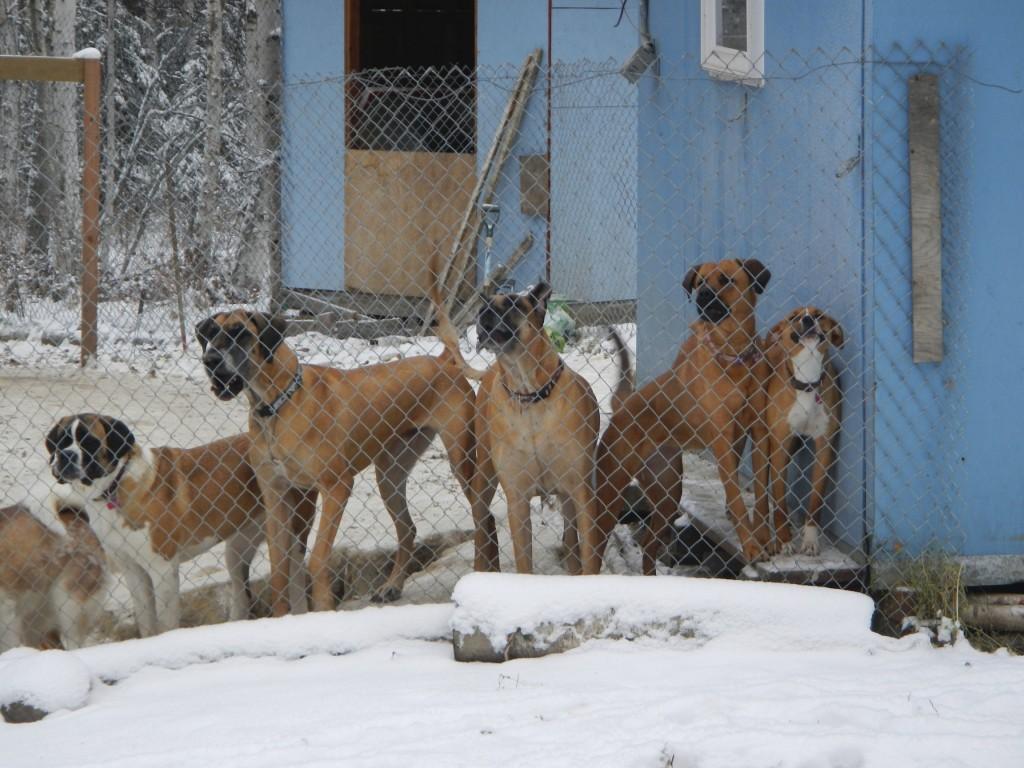 Some of Zoe and Punkin's new Alaskan Friends
There were so many small gestures and friendly faces that we came across on our tour through interior Alaska. It blew my mind that people could be so warm and friendly. I couldn't count the amount of times that Kenin and I pulled the car over to have some lunch or watch some wild animals crossing and we would get Alaskans pulling over as well to make sure we were okay. In Florida, if you try to pull over to the shoulder, people honk and yell obscenities. Not the case in Alaska though! People here actually have a real sense of community.
There were so many moments where we were just overwhelmed by peoples generosity and kindness. There are many places in the world where you can find beautiful landscapes or incredible wildlife, but in all of our journeys, Alaska has been the only place that was able to combine an amazing travel experience with a deep sense of community that will have us coming back for more. We love you Alaska and we will be back for more!
If you enjoyed these articles you may also be interested in:
Road Trip Through Alaska's Interior – Fairbanks- Anchorage – Valdez
Great Drive – Alaska's Dalton Highway