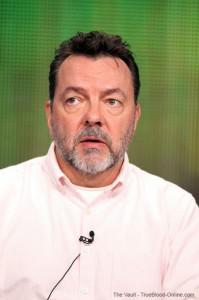 What does True Blood's creator Alan Ball have up his sleeve, well it's yet again another project.
Daniel Minahan – who has directed episodes of "True Blood", "Game of Thrones" and "Deadwood" will be getting behind the camera for the tentatively titled "What's Wrong With Margie?"
Written by Alan Ball, the film follows Margie, an odd, yet kind woman who is pushed past her breaking point and goes on a killing spree.
Elizabeth Banks (The Hunger Games, SLiTHER, The Uninvited) is attached to star as the title character.
source: bloody-disgusting.com