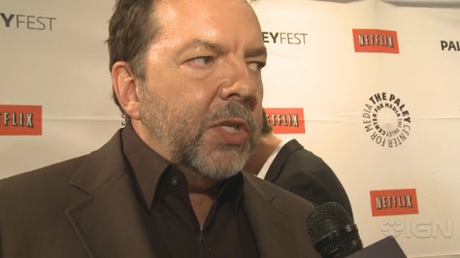 True Blood creator Alan Ball is a busy man. Not only does he have a new series in development for Cinemax, but he also has a new feature film in the works. His new screenplay, tentatively titled "What's Wrong with Margie?" will be going into production according to Bloody Disgusting.
The plot centers around a woman named Margie who is odd but very kind. But she ends up going on a killing spree.
True Blood director Daniel Minahan is set to direct the film and actress Elizabeth Banks is supposedly set to star in the title role. No word on when the film will go into production nor when it will be released. We will post those details if and when they become available.
Source: Bloody Disgusting.com- "'True Blood' Producer Asks 'What's Wrong With' Elizabeth Banks?"
Image Credit: Access Hollywood