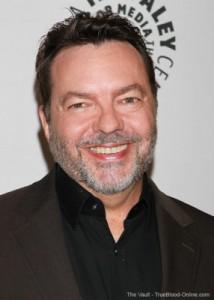 Answering another fan question on the Inside True Blood Blog Alan Ball reveals that he doesn't know how the series will end.
He said, point-blank, "No. The show is not anywhere near it's finale. I have no clue how it would end."
Although the writers follow the books, they also let the show evolve and grow in ways that feel organic to them.
I find that very interesting because Charlaine Harris knew how the Sookie Stackhouse book series would end when she was writing the very first book.