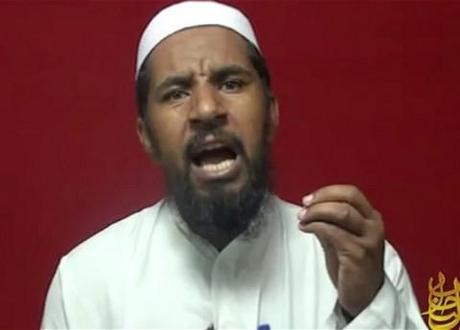 Abu Yahya al Libi, killed by a drone attack (purportedly)
The background
Abu Yahya al-Libi, Al Qaeda's number two, has been killed by an unarmed drone strike run by the CIA in Pakistan, reported CNN. He was second in command behind the leader, Ayman al-Zawahiri, who took over after Osama bin Laden was shot last year. It's a major blow for the network, said CNN. Al-Libi was a key target for western intelligence services after the death of Osama bin Laden. He made several videos for Al Qaeda's propaganda machine. Drone attacks in Pakistan have been so successful that the network has been all but paralysed, and is turning instead to outposts such as Yemen. But is this justified in the face of a continued life of terror for the inhabitants of the affected regions? And was al-Libi all that important anyway?
"Zawahiri will be hard-pressed to find any one person who can readily step into Abu Yahya's shoes," said a CIA official, quoted on CNN.
What do Al Qaeda say?
Some don't believe that al-Libi is dead; others do, and say that it doesn't matter, since jihad is not dependent on an individual, said CNN.
Who was al-Libi, and how does his death affect al Qaeda?
Jason Burke in The Guardian said he was "a propagandists, a theologian, an ideologue and an operations chief." But none of these may be true; he's also been "reported killed several times before." He came to Al Qaeda late, having fought with the Libyan Islamic Fighting Group in Libya. When he escaped Bagram air base, north of Kabul, in 2005, he became "famous in militant circles." His intellectual abilities, however, were thought to be limited. Al-Libi's death will be a "blow" to Al Qaeda – "but perhaps not of the magnitude some might like to claim."
Have drones become permanent?
US President Barack Obama's not playing by the rules, said The Guardian's leader. His administration has not publishing standards for putting people on terrorist lists, for instance. And Obama is "a true believer in drones." But there are concerns: Obama risks being portrayed as a killer. And also, drone strikes have repercussions. The people of North Waziristan say that the strikes "are pulling their province apart." People live "in terror of being killed," especially if you're a "male of fighting age." So when does it stop? Or "have drones become a permanent feature of US power?"
Sleepwalking into the drone age
Clive Stafford Smith in The Guardian attended a meeting of elders in Islamabad, and was met with "snorts of derision" when he repeated the US' claim that no innocent civilians had been killed by drone attacks. He mentioned at least six cases of innocents being killed by mistake. The CIA pays money to people who identify terrorists – who lie, calling down death on nobodies. Obama's policies may be going "down a treat" in America, but they're "fomenting radicalism abroad." Alas, "we are sleepwalking into the Drone Age, and few people are debating the dire consequences."