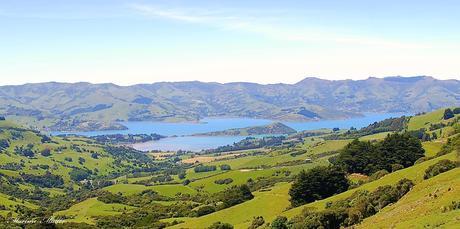 It's a Maori word and means long harbour. This little town is about 1 hour south/east drive from Christchurch. Following road No. 75 through Canterbury plains and passes lake Ellesmere and Forsyth, finally the street slowly climbs up the hills to Hilltop restaurant. Sometimes  non excisting guard rails make this travel a very exciting adventure. At Hilltop you are welcomed by this wonderful Akaroa Harbour view. Take a break and relax on the porch.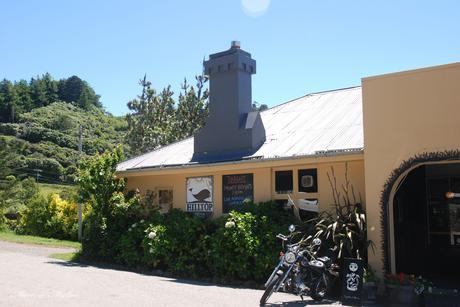 A serpentine road will bring you downhill to the bay. Barry Bay, Duvauchelle Bay, Robinsons Bay, Takamatua Bay und finally Akaroa.
Akaroa is a small town with approx. 800 residents. In the summer months it is flooded with visitors. The sea is turquoise and the color is comparable to Fidji water.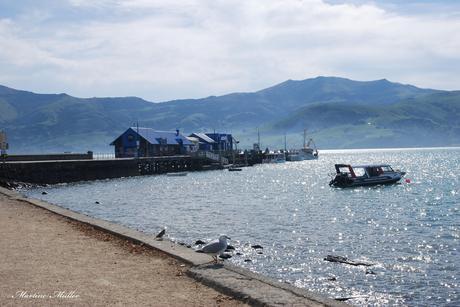 The office of Tourist Information is located at the main road, in the middle of the town. A small street behind the office will bring you to the jetty. Here a new adventure starts: New Zealand Sea Adventure! This is the official Akaroa website and you can find lots of interesting offers of what to do here.
BOAT TRIP

We took the tour with Tony & Cynthia Muir Scenic tour at 2pm.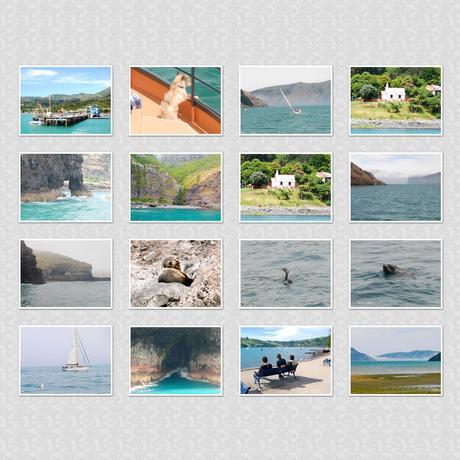 HECTOR DOLPHIN
http://en.wikipedia.org/wiki/Hector's_dolphin
These dolphins are only found in New Zealand. They are very fast and less playful than the dolphins I know from Oman, at least on the day we visited.
NEW ZEALAND SEA LION
http://en.wikipedia.org/wiki/New_Zealand_sea_lion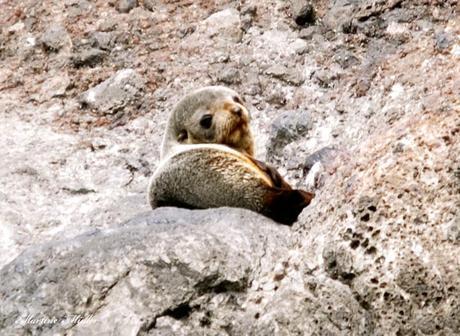 We saw hector dolphins, sea lions, one albatross and spotted shags. Take a look at the photos, first sunshine, than fog. Don`t forget to bring your soft or hardshell jacket. Our guide gave everybody a jacket for the cold.
TRAMPING
If you are into tramping take a look at this side:
http://www.akaroa.com/maps/walking-tracks/peninsula
Akaroa has the WAU FAKTOR!
XOX
Martine