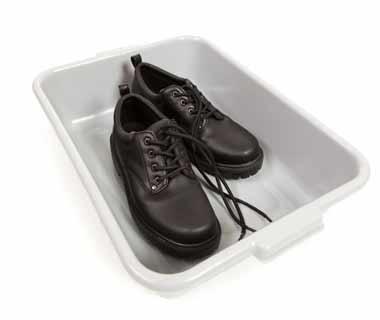 Persecuted travellers of the world (or at least the U.S.) your suffering may soon be over.
Long have you silently (and not so silently) endured your humiliation, but no more.
On Tuesday, a representative for the Department of Homeland Security Secretary announced that soon airport security may not require passengers to remove their shoes.
Now don't get too excited. This small victory does require a bit of a sacrifice on our part as well. Your feet will now get their own personal using MRI; explosives trace scan; and traditional magnetometer metal detection.
So they may be glowing, but at least they'll have their dignity.
And if you don't have the patience to wait for these new devices, there's always the bus or train. Not only do they not require you to remove your shoes, they actually encourage you to keep them on.
_______________________________________
More on the Story: Politico