Golden and crispy, these air fryer salmon patties cut down on the oil and deliver big on flavor! Made with canned salmon, they are a great way to cook from your pantry.
The air fryer is such a great way to get crispy food while cutting back on oil. From air fryer chicken wings to french fries and these salmon patties, there are so many delicious possibilities!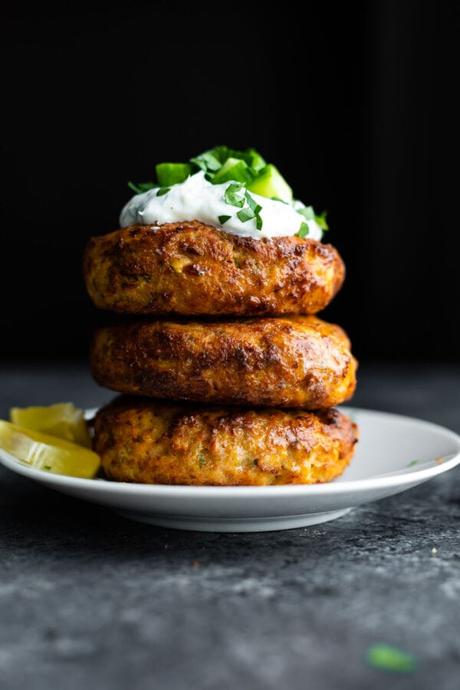 These air fryer salmon patties are golden, crispy and so flavorful! I love that they are made with canned salmon, yet jazzed up with fresh lemon zest and dill. I think you're going to love them!
Reasons you'll ♡ air fryer salmon patties
they're made with canned salmon but deliver big on flavor
they're golden and crispy yet made with a fraction of the oil as pan-fried salmon patties
you can prep them up to 24 hours ahead, making dinner easy peasy
Recipe video
Watch the video below to see how simple it is to prep. It's so easy! You can find more of my recipe videos on my YouTube channel.
Continue reading:Air Fryer Salmon Patties