The crunch on these air fryer falafels is going to knock your socks off! Easy to prepare, full of flavor, and very little oil required to cook them.
Baked falafels are a family favorite. We love to put them in falafel salad bowls, stuff them in pitas, and serve them up with super speedy tzatziki. But ever since I discovered how good they are cooked in the air fryer, the oven has just not been running as much 😉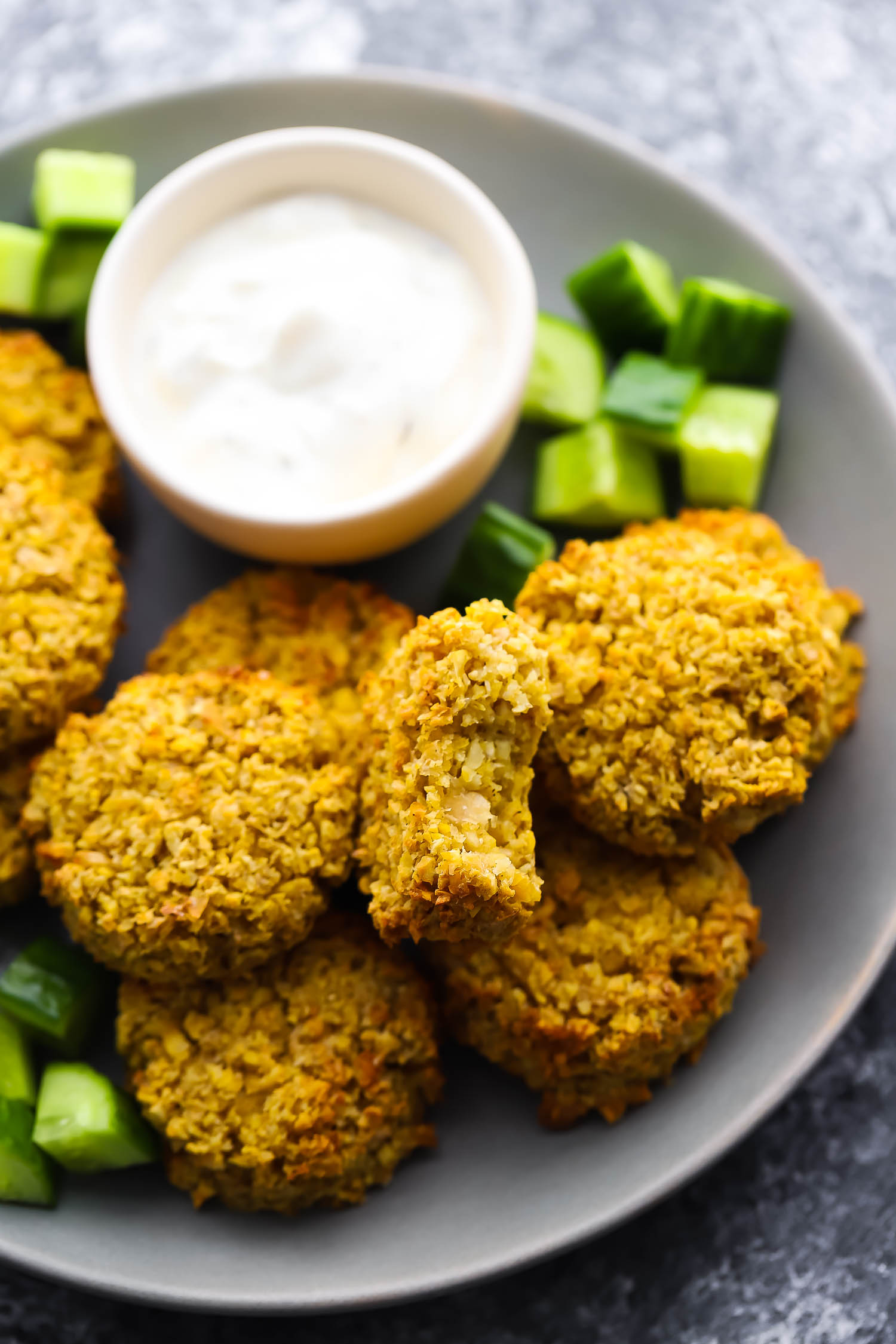 Though made a different way than authentic falafels, this version has familiar flavors, but reduces the oil substantially. Using dried chickpeas that have been soaked overnight is the key to the crisp factor here, so be sure to skip the canned chickpeas this time. I promise it's worth it!
Reasons you'll ♡ this recipe
using dried chickpeas that have been soaked overnight gives these falafels an ultra crunchy texture that is amplified in the air fryer
they are simple to prepare using ingredients that are easy to find at the grocery store
using the air fryer means we need very little oil, and they cook quicker than in the oven
Recipe video
Watch the video below to see how to cook air fryer falafels! You can find more of my recipe videos on my YouTube channel.
Continue reading:Air Fryer Falafel