Air fryer croutons are the best of both worlds: crispy on the outside, yet slightly soft on the inside. Seasoned with a simple blend of spices, they are ready in under 10 minutes!
When it comes to salads, I'm all about the vinaigrettes and tasty add-ins. And who can resist homemade croutons? They taste so much better than store bought and are surprisingly quick to make, especially when the air fryer is involved.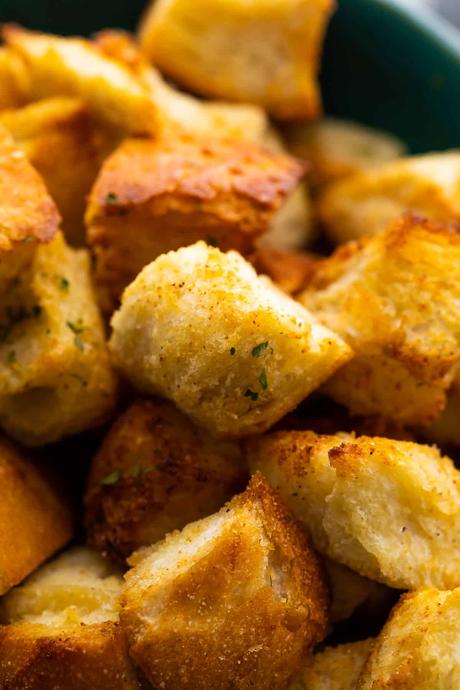 These croutons should come with a warning: dangerous- these are highly addictive! Add them to a kale caesar salad, or jazz up a strawberry spinach salad. They are so good in pretty much any salad!
Reasons you'll ♡ this recipe
they have the best texture: soft on the inside, yet crisp and browned on the outside
the blend of spices is simple yet delivers big on flavor
the air fryer has these cooked through in 5 minutes or less, and requires less oil than a pan
Recipe video
See exactly how to make air fryer croutons by watching the video below! You can find more of my recipe videos on my YouTube channel.
Continue reading:Air Fryer Croutons (best texture!!)