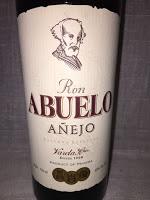 Happy St. Patty's Day!  So alright maybe I'm not Irish.  Maybe I'm just a Bronx-born guy of Jamaican parentage that likes when his city comes together and celebrates the culture of a people.  Which is why you'll sometimes find me at the Dominican Parade, Nigerian Festival, Ghanian Parade, Feast of San Gennaro and the African Day Parade in Harlem.  Also, last year I went all the way to Toronto for Caribana to sew some of my Jamaican oats and had an awesome time, but was reminded of something.  As I sipped on my halved watermelon filled with watermelon and pineapple juices while enjoying the celebration, it was the overabundant presence of the rum that basically had me at first sip.  It had me because it transported me back to my childhood.
Not to say that I was a 5 year old boozer, but I would often relish in licking the bowl after my mom emptied the batter into her cake pan from one of her infamous rum cakes.  The sweet fragrant heaviness was a lovely little assault on my senses and set the tone for a love of rum.  How can one have Caribbean blood running through them and not be drawn to the light or dark sugar-burnt loveliness that is rum?  Various Caribbean countries seem to have their own spin on it and while I will pick no particular island that trumps another, I will suggest that you try the latest one that I've had the pleasure of sampling from Panama.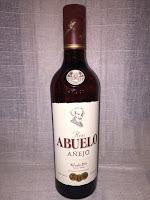 Ron Abuelo Anejo Rum is a great dark rum and is oh so inspirational.  Why inspirational?  Well for me, it's that it took me back.  Back to my mom's rum cakes.  I like to first sample a shot size to get the flavor.  Deep and full was Ron Abuelo Anejo Rum with a flavor profile that tasted appropriately complex with a semi-sweet nuttiness and a smoky lingering weight that finished clean and mellow.  I could've added any small dash of an island notion to this like ginger, any citrus or even a piece of sugar cane.  So I was kind of excited to try the recipe below since the citrusy triple sec and fragrant lime would seem to complement the full flavor of this robust Ron Anejo Abuelo Rum that was patiently matured in small oak barrels.  Here's the recipe I tried: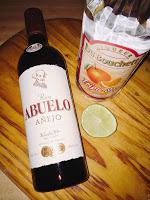 Abuelorita
2 oz. Ron Abuelo Anejo Rum
1 oz. Triple sec
1/2 oz. Freshly squeezed lemon juice
In a shaker filled with ice add all ingredients and shake vigorously.  Strain into an ice filled rocks glass.  Garnish with a lime wedge.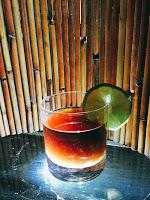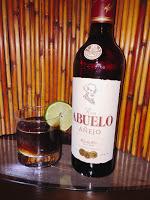 The result?  An island delight with flavors indigenous to warm tropical climates. Add this to your bar crawl, St. Patty's party or just your bar at home today and as always please remember to drink responsibly.  (Downloading the Uber app before you start your crawl wouldn't hurt either.)
Ron Abuelo Rum is available now at your finer wine and spirit retailers.